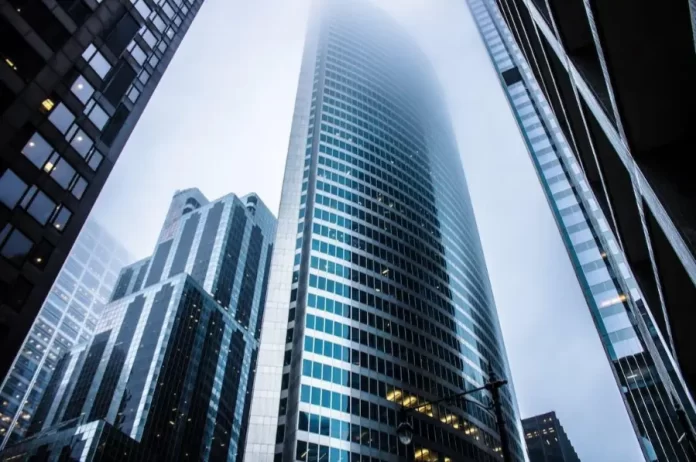 Last Updated on September 13, 2023 by
Finance is a booming industry that is only going to grow in the coming years. With the increasing demand for financial services, there are a lot of positions available in the finance sector. However, getting a job in finance isn't easy. In this article, we will explain how to get a job in the finance sector and walk you through some of the steps you need to take.
The finance sector is booming, so why aren't you in it?
There is no doubt that the finance sector is booming, with opportunities for those who are interested and able to pursue them. However, many people may be intimidated by the thought of working in this field, or they may simply not know how to start their career in finance.
There are many ways to make a great living in the finance and consumer services industries. We will discuss some of the Best paying jobs in finance consumer services, based on median salary data from Indeed.com.
One of the most rewarding careers in finance is a financial analyst. These professionals work with financial institutions to develop and maintain models and forecasts for revenue, expenses, and capital needs.
They also help banks make informed decisions about which products to offer customers and how to price them. According to Indeed, the median pay for financial analysts is $101,000 annually.
Here are some tips on how to get started in the finance industry:
1. Do your research. The first step in any career path is researching the field you want to join. Financing information can be found online, and there are a number of resources available to help you learn more about the financial world.
2. Networking is key. Building relationships with people in the industry can help you find out about potential opportunities and networking events where you can meet other professionals. In addition, joining professional organizations can give you access to valuable resources and networking opportunities.
3. Be willing to relocate. Many jobs in finance require relocation, so being open to moving may be a requirement for some positions. Be prepared for a long commute if necessary, as well as for possible changes in weather conditions that could affect your job satisfaction or work performance.
4. Don't be afraid to ask questions. If there is something you don't understand about finance or banking terminology, don't hesitate to ask your peers or mentors for help. You will likely be surprised at just how much knowledge exists within the financial community, and being able to ask questions will ensure that you stay up-
The basics of the finance sector
In the world of finance, there are a variety of positions available for those interested in pursuing a career. Whether you're looking to work in accounting, investment banking, or financial planning and analysis, the basics of finance will be essential for any job application.
We'll outline the basic concepts of finance and illustrate how these concepts can be applied to different aspects of the industry. We'll also provide tips on how to get started in finance and explore some potential employers in the sector.
What is Finance?
Fundamentally, finance is the process of managing More Make money and investing it for future use. In practical terms, this means juggling finances in order to meet short-term goals while ensuring long-term viability and sustainability. Finance involves everything from overseeing day-to-day operations at a company to providing advice on strategic investments.
There are a number of different types of finance jobs out there, each with its own set of requirements and skill sets. Some common positions include:
Accountant – An accountant is responsible for ensuring all financial information is accurate and organized within a company's records. This includes preparing financial reports as well as performing other accounting duties such as bookkeeping and auditing.
Investment Banker – A banker is responsible for helping companies raise capital by underwriting new stocks or bonds. They may also work on mergers and acquisitions or provide guidance on financial strategy, told Alex Fopiano. He has spent the past thirteen years building a rich career as an analyst and treasurer for major firms such as LECG, Santander Bank, Boston Private Bank, and Brookline Bancorp. He received his B.S. in Finance from Bentley University and continued his education at McCallum Graduate School of Business through Bentley University, where he earned his M.S. in Finance. Mr. Fopiano is active in his community and has volunteered with Year Up and Families First.  
How to research different careers in finance
To get a job in finance sector, you'll need to have a degree in business or economics. You can also gain experience by working as a financial analyst, investment banker, or accountant. Before applying for jobs in finance, research the firms that are hiring and find out what their requirements are.
Also, create a portfolio of your professional work to show your potential employers. Finally, network with people who work in finance and learn about the industry.
interviewing for finance jobs
If you are looking for a career in finance, there are several things you need to do before applying. First, make sure you have a degree in a relevant field. Next, be sure to have experience working in finance. Finally, be prepared to interview for the position.
When interviewing for a finance job, be prepared to answer questions about your skills and experience. You should also be able to discuss how you would have managed different situations in the past.
Conclusion
If you want to get a job in finance, there are a few things you need to know. First, it is important to have a degree in finance or business administration. Next, make sure that you have experience working in finance.
Finally, be prepared to prove yourself through your resume and interviews. With these tips in mind, getting a job in finance should not be too difficult for you!
Apart from that, if you are interested to know about Tech Geography: Meet the Cities with the Highest Growing Tech Sectors then visit our Technology category.