Last Updated on February 28, 2023 by admin
With so many brands on the market choosing clothes is fun but exhausting. One of the most famous brands – Independent Trading Company – provides you with various blank apparel and clothing suitable for women, men, and children. Find out in this article which clothing items you can choose from this manufacturer.
Independent Trading Company – 35 Years of Experience
Independent Trading Company is a good choice if you like traditional brands that have existed for many years on the market. The history of clothes, in general, is fascinating, just as a brand's story tells a lot about the professionalism and dedication with which it treats its customers. This brand has been on the market since 1987. Since its appearance, it has stood out as one of the leading manufacturers of clothes suitable for the whole family. They are known for their blank apparel and various other garments, so it is impossible not to fall in love with all their products. It is distinguished by the quality of its materials and unique design. Thus, you have all the chances to find the most beautiful t-shirts or hoodies to wear on your daily adventures.
Women's Clothes
White color plays a vital role in fashion, but there are many options if you prefer colorful outfits. Here are some types of products designed for women that you can buy from this manufacturer:
· Basic Fleece
Raw fleece is the perfect collection of comfortable clothes for women with attractive designs. Opt for a California Wave sweater in various shades, such as pink, blue, black, or camouflage. Its unique material and very comfortable casual style make it an excellent choice for going out to the park, meeting with friends, or even for work. It is made of high-quality cotton and can be printed with the desired text or image to personalize your outfit. Equally inspiring is the California Wave wash Pant, available in various attractive colors that meet the same quality in terms of design and materials used.
Independent Trading Company is a perfect choice if you prefer a zippered hoodie. You can choose from different models, in unique colors, with contrasting details, for a special visual effect. Last but not least, you can buy shorts, with a delightful texture, in which you will look excellent. This type of blank apparel can be printed according to your preferences to look even more pleasant.
· French Terry
When you hear of French terry, it is impossible not to think about the added comfort that this material offers. It is soft inside and has an excellent exterior surface, which is perfect for hoodies. Fortunately, the brand provides French Terry hoodies with a lovely design and an attractive color palette that meets your needs. They are very lightweight, weigh only 250 grams, and are equipped with a double metal zipper. They can be worn by men and women and customized with your favorite print, whether it is the name of a band, a meme, or a motivational quote. In addition, they are hot, so they are perfect on cold days.
· Outerwear
Finding nice winter clothes in terms of design and quality is difficult. But this brand enchants you with a western puffy with a nylon shell and super warm insulation made of synthetic material so that you can wear it all seasons. It also has an inner pocket and is practical, perfect for your outdoor adventures. Lastly, you can choose a fluffy jacket equipped with synthetic material that will keep you warm, interior pockets, and an attractive design. It will fit your body and keep you warm when the weather is not friendly.
Blank Apparel for Men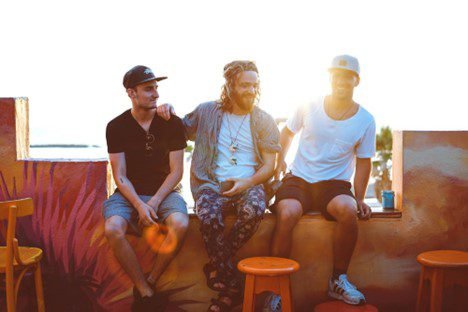 Men can also choose a variety of blank apparel from Independent Trading Company. Here are some of their collections:
· Basic Fleece and French Terry
You can make a better choice for fleece and French Terry close designed for men. You can choose between sweaters without zippers or quality fleece hoodies that are warm. You also have a wide range of French Terry clothes, appreciated for the increased comfort they offer. With these clothes, you will not compromise when it comes to design. They follow the latest trends and have attractive details, such as contrasting elements and handy pockets. They are perfect for wearing jeans or sports pants, at work or on your daily adventures.
· Outwear
Spending time outside can be especially enjoyable when you wear the right clothes. Choose clothes from quality materials that are waterproof and wind-resistant, made of nylon, with the possibility of printing and warm filling. This type of jacket will impress you with its design and increased comfort. You can also opt for a waterproof and windbreaker bomber, which is exceptionally light. You won't even feel like you're wearing it. As long as you choose a beautiful jacket, warm and soft, to protect you from wind and rain. Therefore, nothing can stop you from your outdoor adventures.
· Pants and shorts
Pants can't be missing from your wardrobe; fortunately, you can find attractive and highly comfortable models with warm designs. They are made of fleece, cotton, or French Terry. Also, they are friendly, light, and comfortable, so you can wear them when running, hiking, or simply having dinner with friends. You will find the right ally in these pants whenever you want comfortable outfits. Opt for blank apparel if you want to be able to customize them with a unique print. When choosing a quality clothing manufacturer, everything is possible at affordable prices.
As you can see, it is possible to find the right clothes manufacturers that suit your needs. Using quality materials and attractive designs is an excellent choice for a practical and original wardrobe. So, next time you shop for clothes, look at Independent Trading Company's offers. You will find their products in many online shops, so you don't have to waste your time running from one store to another. It is easier to shop when you discover the perfect brand for you!
Read More: Benefits of Printing Wholesale T-Shirts