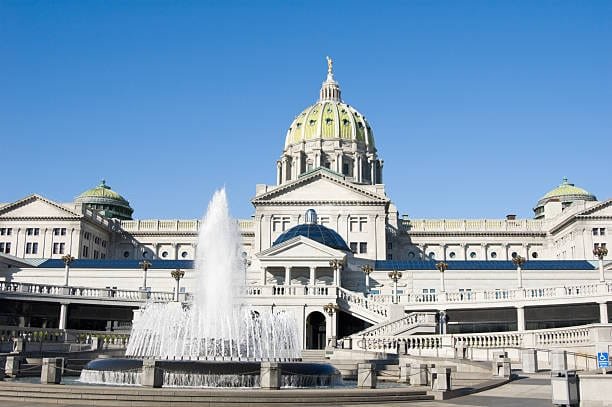 Last Updated on June 17, 2023 by
Are you thinking of taking your kids for a memorable outing in Pennsylvania? Or looking out for what you can do with kids and family in the city of Harrisburg? Well, the city has an amazing landscape with plenty of things to love and explore. The city is adorned with 18th- and 19th-century buildings, picturesque views of the Susquehanna River, and a vacation's worthy things to do. You can spend a day at the National Civil War Museum, enjoy a relaxing trip at the Susquehanna Riverboat Cruise, or admire diverse art collections at the Susquehanna Art Museum with your kids. Just plan your itinerary and enjoy your vacations!!
So guys buckle up your seat belts and drive to the nearest airport. Before that, book Allegiant Airlines Flight Tickets from the official website and get the best travel deals from them. They offer the best onboard experiences to the passengers.
National Civil War Museum
A much-loved site for aviation lovers and history buffs, National Civil War Museum is a great place to visit any time of the year. It is one of the largest museums dedicated to the American Civil War and is a must-see during your visit to Harrisburg. Visitors can watch exhibits from the war with a closer look at one of America's most important conflicts.
Fort Hunter Mansion and Park
Take some steps back in history and land yourself in a beautiful 40-acre park on the banks of the Susquehanna River. Originally, it was built as a fort for protection during the French Indian Wars. Families are offered guided tours of the restored mansion, a walking tour of the grounds along the canal, and take in a little bit of lesser-known Pennsylvania history.
Pennsylvania State Capitol
Take some days off from your busy work schedule and catch Allegiant Flights to the US state of Pennsylvania. Take yourself to the Pennsylvania State Capitol and admire the stunning architecture of the state capitol building. The Pennsylvania capitol building is one of the most impressive in the United States and runs interesting educational tours for adults and children.
City Island
One of the must-visit destinations of Pennsylvania, City Island finds a special place in a traveler's itinerary. It is a 63-acre island and a park complex along the Susquehanna River. This island is a one-stop destination for entertainment and recreation with attractions including a golf course, ball field, small-scale steam train, a minor-league soccer stadium, walking trails, and offers
Wildwood Park
Located on the edge of downtown Harrisburg, Wildwood Park is home to a lot of species of birds, animals, and plants. Visitors can explore this spectacular natural side of the city of Harrisburg and enjoy a variety of things with their loved ones. You can walk a three-mile paved trail and enjoy nature with much wonderful flora and fauna, stroll through a wetlands area, and explore undisturbed wildlife.
Susquehanna Art Museum
Are you an art admirer? Then take yourself to the Susquehanna Art Museum! With an amazing art collection to see and a lot of different exhibits to look at, this art museum makes a perfect catch for families, curious travelers, history buffs, and art enthusiasts. You can explore 20,000 square feet of art space and galleries, which are designed to showcase various forms of culture in the community.
State Museum of Pennsylvania
If you have made plans for Harrisburg already, don't skip the State Museum of Pennsylvania from your trip itinerary. It is one of the most interesting things to do on the trip because it follows the state's history from the beginning of Earth and the dinosaur period through to the modern days. Your kids can learn about the regional history through exhibits about Native Americans, astronomy, the Civil War, and industry, as well as the state's wildlife.
So guys, make your plans now! You can go to the Allegiant Airlines Flight Booking portal and book affordable tickets for your family. Take some days off from your work and spend some relaxing moments with yourself and your wife and kids.
Apart from that, if you are interested to know about How Long Should a Heli Tour Last? then visit our Travel category.