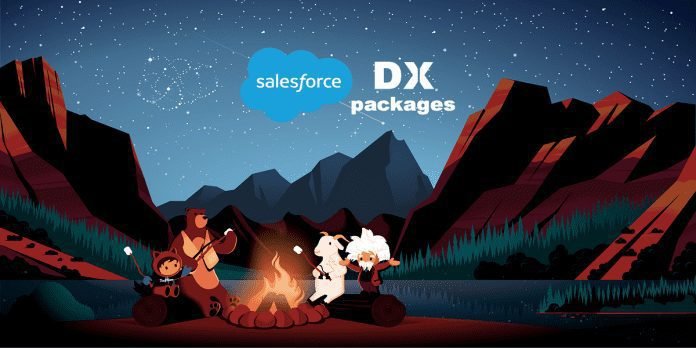 Last Updated on August 13, 2022 by rida
The technology industry is fast-changing every day.And if you are still stuck with the legacy job roles like Java, .Net, mainframe, testing, or if you are a fresher who cannot settle with a good technological job, then it is time to explore SFDC or Salesforce.com.Salesforce DevOps is one of the most happening things in the technology space, which can change your career and future as a technology professional.
Why Salesforce DevOps?
As the world becomes more technology-driven, businesses are constantly changing, and consumer needs are also fast-changing.The way how customers interact with the brands is also changing largely lately. Salesforce plays a very important role in connecting customers to businesses. Salesforce is now the No.1 CRM platform in cloud computing and holds more than 40% of the market share in the cloud CRM sector. While considering the overall CRM market share, Salesforce holds about 15% of the same. Salesforce was a US dollar 20-million industry in 2020. There are many latest offerings from Salesforce, among which Salesforce DevOps covers mobility and other functionalities in analytical and cloud, which areso promising.
Salesforce DevOps certifications
There are various certifications in Salesforce.com offerings, and among them, there are two prominent tracks that you can consider. Salesforce Administrator and Salesforce Developer.While considering the administrator track of Salesforce DevOps, you need to first crack the foundation level as Administrator 201 and then moved to Advanced Administrator 211. Alternatively, you can also try to become a Functional Consultant, allowing you to take the sales cloud certification and service cloud certification. Before this, the developer track only included two certifications known as Developer 401 and Advanced Developer 501. Salesforce recently updated their curriculum and split these certifications into two different parts as App Builder and Developer 1 / Developer 2.
Another one is Technical Architect Certification which is the highest level of certification one may be able to take in Salesforce. There are around 125 Technical Architects across the world, and now that is one of the highly paid jobs across the globe. Let us explore more about general salesforce DevOps certification options.
Salesforce DevOps Admin certification
Salesforce certified admins are those who can manage the Salesforce.com apps and manage Salesforce implementation for various departments and organizations. As of now, there are no prerequisites needed to attempt this certification. However, a Salesforce Administration certificate is a prerequisite for advanced administration exams. Apart from these Salesforce certifications you can go for this Post Graduate DevOps certification and learn Jenkins, Docker, Ansible, Kubernetes, Git, Prometheus, Nagios, AWS DevOps Services, etc.
How to become Salesforce administrator-?
There is no prerequisite required to take up the SalesforceAdministration certificate. However, Salesforce admin certification training is recommended to attempt for this certification. Advanced level professionals also can attempt for Salesforce DevOps admin certificate. Many functional consultants with experience in PeopleSoft, Siebel, SAP CRM also consider Salesforce admin certification. Those who are engaged in functional testing and those who plan for a career change can also try Salesforce admin certification.
Salesforce Developer certification
Certified developers on Salesforce have needed skills and knowledge to manage software development with the use of declarative features of Salesforce. They can help build and run unique applications. Administrative concepts may be based on the developer track. However, they are expected to know the concepts like building different data models, choosing relationships, as well as ensuring optimum security of the custom Salesforce applications.
Becoming a Salesforce developer
For Salesforce developers also, there is no prerequisite to go for the certification. However, it is essential to get the Salesforce developer training. Engineering graduates and computer application graduates etc., can consider the certification. Professionals with six months or more years of experience in Java or other web technologies can also attempt the certification exam. Professionals with experience in different technologies like AS 400 Mainframe and an admin background can also attempt Salesforce Developer certification.
Salesforce developer exams can be taken on-site at many testing centers across the world. You can also try it online as a proctored test. Some important things to know about the exam are as below.
There are 60 multiple choice questions which you are supposed to complete in 90 minutes.
65% need to be achieved to pass the exam.
The registration fee for the exam is USD 200.
You should not refer to any hard copy or online material during the exam.
This exam may look easy as you need to get about 39 out of 60 to clear the exam, and also, there is no negative scoring. However, it may get tricky when there are different questions with multiple-choice selections. For example, you may encounter some questions for which you will be expected to select three correct answers for a single question. There is no partial marking, so any wrong selection among these may also spoil the other two options, which you have chosen correctly.
Once you attempt Salesforce developer or administrator certification, you will get the results the very next moment as you complete the online exam. You will know whether you are passed or failed, and there are no additional details regarding the score that will be included on the certificate. You can also get a certificate (printable) in your registered email id. You will also receive an invitation to join the salesforce.com certified professional groups in the Salesforce success community.
Now Salesforce is considered to be one of the top 10 skills required for the technology job market. By 2025, the Salesforce ecosystem and its customers and partners will create more than a million jobs globally. These jobs may further drive another 1.5 million indirect jobs too in the distribution chain. So, if you are aiming at a Salesforce developer certification, this is the right time to pitch in. However, Salesforce DevOps certifications are not an easy thing to achieve. You need to understand all the advanced features and aspects of the technologies involved to clear the certification.
So, along with registering for the Salesforce DevOps certifications, you also need to be mindful about getting a proper orientation about the certification screening process and be prepared for this.