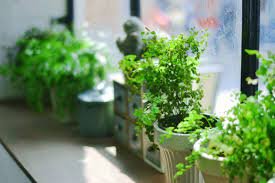 Last Updated on October 11, 2022 by
Growing plants is one of the most satisfying things you can do anywhere. According to https://gardenandgrass.com/, it doesn't always require a broad and spacious area to produce them. Instead, you can set up raising bags and pots to entertain your plants. As you know, you can grow plants in your backyard, even in a used bottle. It means you can recycle plastic bottles to make an instant plant pot and you can also use an Outdoor Plant Pot Stand for that. Deep and huge containers are also one of the options to consider.
Furthermore, there are some plants that you can grow independently. The common are the fruit-bearing trees, vegetables, and herbs. They are the typical types that most of our parents are expanding to add extra resources to our kitchen. The privilege is yours when you have an area where you can produce foods to lessen the expenses for your food consumption. You can also learn different things from your gardening experience.
That knowledge is an excellent opportunity to make yourself more productive in the future. But, as you know, many kinds of plants can't produce any of the fruits and edible stuff. And they are the indoor and outdoor plants that refresh our environment. Yes, that is certain. They are the plants that can enhance and filter the air in your surroundings. They can also protect you from high steam and temperature outside your premises.
And that is what we have here below!
Plants That You Can Grow for Both Indoor and Outdoor Areas
This section contains a possible list of some plants that can live in indoor and outdoor spaces. Some people think it is impossible to grow plants inside the house, especially when they see the same plant outside. But, there is some exemption that most of us are not familiar with. So, those plants include the following;
● Caladium
Caladium has a different attractive variety of colors. It can be white, pink, red, cream, and green foliage. It requires moisture but is not wet when it comes to watering. For that reason, it can be a great option to include in your indoor places.
These plants can be sold as tubers. It can be potted and sold at a higher price than the others. Unfortunately, this kind of plant can't endure cold temperatures ranging from 60 to 85 F. If its leaves turn yellowish, allow them to die back and rest until spring. Store them in low-temperature areas with a dry spot is an excellent option to look forward to.
● Coleus
You can find Coleus anywhere these days. It is an old-fashioned seed-grown variety that loves shaded and direct sunlight areas. For that reason, many individuals prefer to have it in their households. Another thing is that you can also grow them and transfer them to another container to expand their numbers. Finally, you can make it by cutting its roots and planting them in a separate container.
Another thing that can catch your attention with this plant is that it can be placed in warm areas and tolerates cool places with 55 degrees Fahrenheit. Also, ensure to pinch off the flowers to keep the plant from seed. As for its water consumption, they love to be moist and feed monthly. It also has various colors like green, pink, yellow, red, purple, and variegated foliage.
● Tropical Hibiscus
This plant can adapt well indoors and bloom all winter if kept in a sunny window with bright direct sunlight. Thus, it has slow-growing progress in winter, even having new growth. You can also trim them and shape them if you want.
Full sun to partial share is the required light that this plant needs. And if you don't have an ideally warm and sunny area, you can place them in average light and the relaxed regions and let them drop their leaves and go dormant.
Moreover, daily watering is an essential part of growing them. And keep it well-drained. Tropical Hibiscus also has a variety of colors such as red, pink, peach, yellow, purple, orange, and white flowers.
● Boxwood and Myrtle
Evergreen boxwood and myrtle can be an easy-going houseplant and an attractive winter decoration. To grow them with balanced production, turning them in every few days with the sunlight can add growing sides.
Misting is necessary for this plant because humidity is crucial to growing them properly. As for its watering, keeping the soil moist, and feeding monthly. If you feel that the earth is dry, please water them enough to provide significant moisture.
Conclusion
And that's it. These plants are some of the indoor and outdoor plants for your households. They all have their properties that can make your place more lively. Thus, maintaining and providing for their needs is necessary to grow your plants ideally. We hope that this information serves as an excellent reference when you think of having one of the kinds of indoor and outdoor plants above.
Thank you, and have great gardening days!
Apart from that if you want to know about Different Kinds of Landscaping Bark then please visit our Home Improvement page