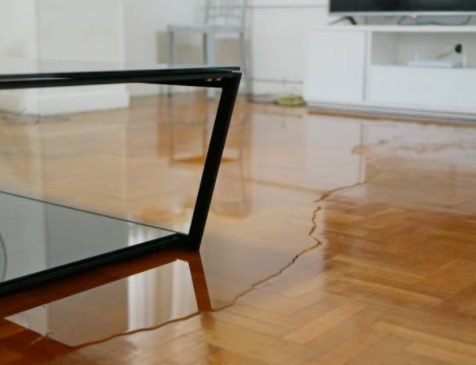 Last Updated on August 14, 2022 by rida
Severe water damage or flooding in your house is one of the most heartbreaking things you may ever go through. Broken pipes, leaking appliances, and more catastrophic problems such as sewer backups, flooded basements, and even water damage after a fire can all cause significant issues.
Worse yet, you don't have time to waste dealing with water damage repair. Even modest amounts of water can cause mold to grow in as little as 24 hours. Water damage restoration Stamford can also cause a variety of safety and structural issues that you may not be aware of until it's too late.
Stopping any leaks you have, or whatever the cause of the problem is, should be your first goal. After you've prevented it from causing further damage, you should contact a professional to begin implementing the proper water damage restoration measures to repair and return your house to normal after a flood, as well as to avoid further water damage and moisture damage in homes.
7 Things to Do Right Away If Your House Has Been Flooded
1. Contact your insurance provider.
Depending on the coverage you have, your homeowners' insurance will differ. The insurance provider will dispatch an adjuster to inspect and assess the damage to decide whether it is a covered loss.
Take as many images as you can before, during, and after the cleanup to document the values of everything you can think of. This will aid the adjuster in assessing the damage when he or she arrives.
Flood damage is not covered by all home insurance coverage. Check out our blog post for additional information on how flood insurance works.
After Water Damage, Safety Comes First!
2. Safeguarding Yourself, Your Appliances, and Your Valuables
In any severe house calamity, such as floods or water damage, the most critical step is to ensure that you and your family are safe. There are a number of things you can do to keep your home safe.
Turn off the electricity.
Obviously, water and electricity do not mix. It's preferable to leave it alone and call an electrician if turning off the electricity necessitates entering or standing in wet areas. Do not reenter a flood-damaged home until the power has been turned off.
Wear Safety Equipment
When you re-enter your home, make sure you're dressed in protective gear, such as rubber boots and gloves. This will protect you from injuries caused by bacteria-infested water.
Safeguard Your Most Valuable Assets
To prevent carpet staining, pull wood furniture away from damp carpet areas and place tin foil under the feet. Remove any rugs that may be on damp flooring as well.
If the flooding is severe enough, you may be forced to abandon your home. When you come home to begin dealing with the aftermath, make sure it is likewise safe. Please avoid driving through any flooded areas!
3. Begin repairing water damage. Immediately
Make sure to document all of the damage before beginning the water damage removal process in a flooded property. This will assist you with any future insurance claims.
Water damage restoration should begin within 24-48 hours of being cleared to re-enter your home, if at all possible. In many cases, the devastation is too great for a single person or family to bear. To keep safe and guarantee that the water damage removal process is completed correctly, seek assistance from a restoration firm.
To prevent mold and mildew from spreading throughout your home, you may need to remove flooring, drywall, and insulation. Depending on the extent of the water damage, furniture may need to be dried, cleaned, or discarded. Because water and moisture can quickly damage hardwood floors, this process should begin as soon as possible.
4. How to Remove Humidity and Dry Water Damage
If you opt to start the drying process on your own, make sure you wear safety equipment. Determine what can be saved and discard anything that is too damaged or unsafe to use.
You can start clearing standing water with buckets or plastic tubs if there is a lot of it. Then, in hard-to-reach locations, use a mop to absorb extra water. Once the majority of the water has been removed, rent a wet-dry vacuum from a nearby hardware or even grocery store to finish the work and let the space to breathe and dry completely. A dehumidifier can aid in the speeding up of this process. If there isn't a lot of standing water, you can start with the wet-dry vacuum.
Even after all standing water has been removed from your home, you will need to deal with moist possessions, especially if you reside in a humid environment. Use central air conditioning to eliminate humidity if you are able to re-establish power. Dehumidifiers and floor fans can also assist dry wet sections of your home.
If you hurry back in, mildew, mold, and other lasting concerns could occur. To ensure a dry house, you may need the help of a skilled restoration contractor like .
Studies suggest that starting to dry a home within the first 24 hours and properly drying a home within 3-4 days can nearly completely eliminate the risk of mold and mildew.
5. mold Detection mold Detection mold Detection mold Detection mold
Mold can begin to form within the first 24 hours of a flood, and it can be difficult to eradicate once it has begun to grow. The faster you get goods out of the water and start drying them, the less likely they are to mold.
If it grows serious enough, you may have to remove the affected regions entirely. It's always better to err on the side of caution and have the problem assessed by a professional.
Mold Prevention After Water Damage
As soon as you notice water damage in your home, you should take whatever precautions you can to avoid mold. When you're trying to dry things out, be careful not to spread mold spores throughout your house.
It's usually advisable to hire a professional to help with the drying process, as this reduces the risk of mold.
If you have mold, we can help you remove it and restore your property to a safe and healthy state.
6. Determining What Must Be Restored Following Water Damage
The time it takes to repair water damage in your house caused by flooding is usually the longest. Flooring and, in some cases, walls must be replaced, and broken items must be repaired, among other things. If extensive construction is required, be sure to engage a professional!
7. When Should You Re-Enter Your Home?
It's time to return to your clean, dry, mold-free home after receiving approval from your insurance company, restoration/construction business, and local authorities (in the case of natural disasters).