Last Updated on August 12, 2022 by
In numerous industries, contracts serve as the primary source of operations requirements for project completion. This is why contract lifecycle management (CLM) is crucial to appropriately manage operations and maintain good relationships with customers and partners.
There are many factors; many companies depend on outside firms to manage contracts that have proven to be among the most efficient, simple, and cost-effective methods in the last decade. However, many other companies use contract management software like the one from www.contractsafe.com, which requires a significant amount of investment into IT infrastructure and staffing, software subscriptions, and other tools that connect to the software.
The people who can afford the expenses can leverage the software to ensure that the terms are in full compliance stipulated in the contract. Additionally, for companies who operate remotely, the use of contracts management programs is the day's requirement. So, let's learn about major industries which can reap multiple benefits using Contract Management Software.
Technology
Technology companies usually oversee a lot of corporate contracts and other crucial agreements that have to be monitored throughout their lifecycle, particularly during times of rapid expansion and growth. Additionally, companies in the tech field can access a large quantity of sensitive data: the customers' personal information and intellectual property, such as trade secrets and patents, which could be damaging for the company if they were disclosed.
Contract management software for companies in the technology field can help you safeguard these confidential data and meet your obligations with third-party companies.
Aviation
The CLM software is the ideal solution to manage the huge variety of complex supplier and vendor contracts that are part of the aviation industry.
The aviation industry is a highly challenging field. With a large supply chain and a large number of vendors, the management of these suppliers must function efficiently at each and all stages, from contract procurement to the time of offboarding the vendor upon the termination of a contract or in the departure strategy.
It is essential to have a framework that allows for the management and control of the end-to-end contract lifecycles. In the most advanced industries like aviation technology, automation technology can be significant factor in administering an extended and large-scale enterprise. With the help of contract management software, airlines, companies, and organizations can ensure that all of the essential aspects and procedures involved in executing any contract go smoothly and efficiently. This does more than increase productivity and revenues but also assists in managing risk and security. It also protects the business from reputational and financial damage in the event of non-compliance to laws.
HR and Recruitment
Recruitment Industries can also benefit from using a CMS. Your recruitment department is constantly in contact with the people you recruit, negotiating contracts and other documents. The standard method for signing contracts in this industry is sending documents to the individual in the mail and then waiting for the contract to be signed.
With a CMS, you can transform these tools into mobile using options like electronic signatures to make recruiting more efficient. New employees can quickly comprehend and sign all necessary contracts and agreements without taking up too long. Additionally, the speedy onboarding process gives an impression that the business is well-organized and designed to maximize efficiency.
Manufacturing
In the manufacturing sector, streamlining processes to improve efficiency and productivity is often crucial to your company's success. The management of the complexity in the supply chain usually takes immense amounts of effort and time – which can be costly for your business. Suppose you're looking for ways to manage the supply chain that will aid in increasing your profit and revenue, enhance efficiency and operational performance, and provide you with an advantage over your competition and reduce the risk for your business and its employees. In that case, an automated contract management system could be a huge advantage for your company.
The software allows companies to manage contracts and projects in a single central site that can be accessed from multiple time zones and geographical locations. Through the ability to monitor the duration of a contract while also controlling risk and compliance, it is possible to optimize the supply and sales side agreements while reducing the efficiency of your business and reducing costs.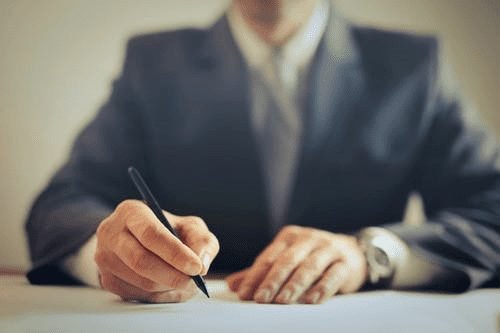 Healthcare
Healthcare facilities should manage documents like employment contracts, contracts with suppliers and vendors, lease agreements, numerous others.
Additionally, these companies must comply with strict regulations within the industry, which come with severe financial penalties if they are violated.
Consumer Goods
As with manufacturing firms, consumer goods firms may have thousands or hundreds of contracts with suppliers, vendors and even customers. The ability to handle this amount of complexity and adhere to deadlines and milestones is crucial to stay ahead of the consumer goods market.
Contract management software for businesses that deal in consumer goods will aid in keeping track of all documents and responsibilities. Tools like electronic signatures will reduce the stress of having several contracts signed relating to marketing agreements, intellectual property licenses, and many more.
Final Words
When you think about contract management, it's all about ensuring that contracts between consumers and businesses can quickly reach an agreement that is easy to close and sign afterward. Contract management does not have to be a burden. Many of the functions included in a system for managing contracts are designed to streamline and organize contracts and increase their efficiency. The system also guarantees the security of all participants security and makes the documents easy to access and easily shared.
Read More: The benefits of Contract Management Software in Healthcare Sector