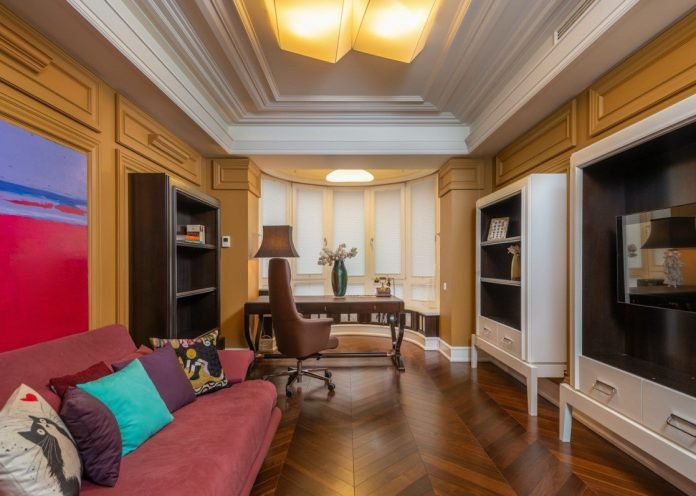 Last Updated on January 24, 2022 by admin
Moldings are used to make your home look better. From old Greek down to the discovery of the Renaissance, mold designs evolved. It's the expression of art that depicts the personality of an individual.
As time passed by, different mold designs emerged. These fashionable crafts influenced modern society which gave birth to the development of new designs. Let's find out some of the most fashionable mold designs that you can use for your home.
Federal Style
This elegant outline is perfect for a low-ceilinged room. It gives a neutral accent of a voluminous feminine style. If your house is designed with a low ceiling, the Federal-style compliments well with it. Expressing your subtle elegance is perfect when it comes to Federal-style molding.
The Federal-style was further enhanced after the American Revolution. The English-inspired design became famous during the early 19th century. This led to the incorporation of cavetto (concave) and simple beads (small indented lines) shapes into the mold.
Bumped-up Design
A low-lying ceiling makes an area look small. However, using a mold can help solve this problem. A four-foot bump-out design makes an illusion of a much larger room. By doing so, you can make a lot of difference in making your home look bigger.
Another technique is using visual cues to make a larger appearance in a small room. For instance, you can use small-scale Early American molding to create a larger space. This is perfect for small areas of your house like the kitchen.
Trim Upgrade
Sometimes, you need to make an upgrade with your moldings to make them look better. Despite the previous design, you can make a much better appearance by adding crisp lines. For instance, installing a Colonial Revival crown makes a better look at your moldings.
This results in a clean look on the dentil mold reflection from the crisp crown of the room's mantel. Trim upgrades are typically done by combining Federal (light) and Greek Revival (bold) profiles. In addition, a double-curved cyma or an S-shaped ogee are sometimes included in the Crown profiles.
Cohesive Cabinets
Enhancing your kitchen, family room, or dining setup includes the perfect blend of cabinets and appliances. With stainless steel and glossy white paint, your appliances and cabinets make an illusion of a wide area. Using an American-style crown molding and joining it with cabinet tops creates the illusion of running your eyes to other open areas.
To create a minimalist appearance, you may use an intricate backbend on the crown. This helps in blending the top of kitchen cabinetry with an intricate backbend. By doing so, it makes your space more organized and wider in space.
Greek Revival Style
Remembering old Greece takes us back to ancient architecture. The Greek Revival style has been adopted over the years in various homes. For instance, a Greek Revival crown molding painted in bright white attracts people's eyes inside a plain room.
Imagine a Greek Temple pillar inside your house decorated with oversized ovolo (convex) and ogee (S-shape) curves. These add design and decoration to your home. Nonetheless, it's the perfect statement of art inside your house.
Minimalist Trim
The minimalist trim style of mold design gives room for other features in the room. For example, a fir window casing becomes more prominent if minimalist trim mold is used. You can use this type of mold for your dining area to enjoy good food and conversation.
This mold design prevents distractions from your ceiling while eating. It's the adaptation of a classical profile evolution of mold designs in the early 19th century. Constant changes led to the trimming and enlarging of edges. It's like a Greek Revival style molding with more prominent features.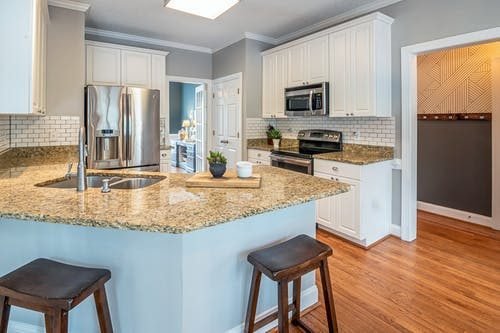 Pared-Down Crown Design
This fashionable mold design is an adaptation of early American trim. The beading is carved out to create a subtle edge on the mold to make it less noticeable. It's like a modified minimalist trim style.
This type of mold design suits well in your dining and banquet area. Moreover, this mold design perfectly shows good craftsmanship in making a carved-out edge.
Colonial Revival Corner Blocks
To create more beauty in your home, use fashionable Colonial Revival corner blocks to attract people's attention. This type of molding focuses the viewer's attention on the corner block. Moreover, it adds a fashionable design to make a more prominent feature in your ceiling.
The Colonial Revival corner block creates an accent to further enhance your ceiling's design. This is perfect for your receiving area to divert people's attention and appreciate your home. Use this type of molding to make a more sophisticated appearance in your house.
Victorian Style
A formal approach in fashionable mold design includes Victorian Style. This type of molding is perfect in your study area or living room. As such, the Victorian Style mold design adds prestige to the overall impact of your home design.
The fine beadings illustrate the complex architecture of the Victorian era. This form of art is a display of years of development from different artists to illustrate a formal ambiance. The royalty displayed in the Victorian-style moldings is perfect for hosting a party.
Conclusion
Choosing the most fashionable mold design is needed to make your home look beautiful. Looking for high-quality moldings is needed for long-lasting use. Injection mold design engineering contributes to the creation of high-quality moldings. 
Learning DIY techniques in finding the best fashionable mold designs for your home is good. This aids in making your house a better place.
Hosting big events or family gatherings in your house is perfect with your most fashionable mold designs.
Just don't forget to use a hand sanitizer to avoid the spread of infection. Protect yourself and others as you make your visitors mesmerized with your fashionable moldings in the ceiling.
Be creative and get the best moldings that catch the attention of people. Create an experience that changes people's perceptions.
Read also: 6 Tips For Creating A Minimalist Home