Last Updated on November 10, 2023 by Asfa Rasheed
Until the end of 2019, we didn't know what pandemic would hit us and its severe effects on different age groups and industries. The educational institutes witnessed much more impact than others. Physical education became online classes, and printed assignments were switched to PDF files.
The pandemic made students use PDF editors so that professors could access their work without hassle. Ensuring compatibility and reliability with content security, students figured out ways to use PDF files in their day-to-day assignments and get used to online education.
The article under study reviews the importance of PDF editors in student life and introduces Wondershare PDFelement with the reasons behind its extravagant popularity. Therefore, let us begin, shall we?
Part 1: Significance of Using a PDF Editor for Students in 2021
With the pandemic, learning how to use PDF editors has become a need. Without that, it wouldn't be easy to send the assignments and quarterly evaluations of a thesis. Different PDF editors are in the market, making the organization of files easy while presenting ideal formatting. The section revolves around the critical pointers and functions offered by PDF editors.
Ideal Formatting and Easily Printable
Be it an essay or a report, the document's formatting is the first to be noticed. It has to be ideal so that the students get good grades. For the same reason, the assignments should be converted into PDF files so that the contents are not distorted, and an alignment is displayed.
A PDF editor comes in the frame. It helps the student keep the proper formatting where headings are in the correct sequence. Being a prevalent file format, PDF editors make file printing easy. All printing services have PDF editors that open the PDF file and process the printing efficiently.
Effortless Editing and Annotation
Editing and changing data contents is not new in a student's life. He has to remove pages and insert pages to present a promising report. To handle this issue, PDF editors know how to be helpful. A good PDF editor lets the user add comments to the file so the supervisor can address his concerns. In addition to this, he can add annotations.
The annotations can be in the form of underlining, highlighting, and strikethrough. Also, adding sticky notes and text boxes help express the thoughts at the moment without forgetting them in class.
Organization and Management of Files
A student's life revolves around documents and files, from literature for thesis study to reports for daily assignments. The excellent management and organization of documents are essential so they are not lost. With the presence of PDF editors, the user can make folders and place the files according to grade years, term papers, monthly assignments, and final submissions.
Also, most PDF editors offer a "Search" option, making the file searching process even more effective. A student can use different keywords to find the targeted document. The efficient classification of documents is the need of the hour as online education has become pretty much the future.
Affordability and Economic PDF Editor
A student's pocket is as empty as a beggar's. He cannot afford to put his money into a PDF editor to continue the protocols of online education. Therefore, a good PDF editor has to be affordable and economical. Students should be offered editors whose workability is free and whose advanced features can be utilized effortlessly, as they have limited financial ability.
Ease in Data Extraction
Changes are part of a typical routine assignment. Data extraction from pictures, text, tables, and charts is essential to conclude the work. The PDF editors help the user extract data from specific contents on a page and make it easy for the students to get any critical information from the PDFs.
Part 2: Popularity of Wondershare PDFelement Among Students
Wondershare PDFelement for iOS is a renowned software among students, especially in 2021. Due to online education, students needed software that takes editing and formatting requirements seriously. PDFelement edits, merges, scans, and secures your documents. The students can adjust font-related attributes while playing with text creatively and professionally.
Fortunately, the section revolves around some of its features that have made it a global revolution. So, let us jump right in.
Extensive Editing Process
PDFelement brings a whole new world of editing to the lot. The student can edit the documents by cropping pages, editing links, spell-checking, resize the image. The resizing is done without affecting the aspect ratio.
In addition to this, one can annotate the document through the usage of unique markup tools. The tools include underlining, highlighting, and strikethrough. Moreover, the stamps can also be drawn effectively.
A Quick Overview
Students increasingly rely on PDF files for their academic work as the world becomes more digitized. PDFs have become essential to the academic landscape, from submitting assignments to downloading textbooks. Students need a reliable and efficient PDF editor to make the most of these files. In 2021, several PDF editors gained popularity among students, each with its unique features and benefits.
One of the most popular PDF editors among students is Adobe Acrobat DC. This software is known for its user-friendly interface and advanced features, such as converting PDF files to other formats and adding interactive elements to documents. Another popular option is Nitro PDF, which offers a range of editing tools, including editing text, images, and links in PDF files.
For those on a budget, several free PDF editors are available. One such option is the Foxit Reader, known for its speed and ease of use. Another free PDF editor that has gained popularity among students is PDF-XChange Editor, which offers a range of editing and annotation tools.
In addition to these popular options, several PDF editors are designed specifically for students. One such option is Kami, designed to help students collaborate on PDF files and offers a range of features such as highlighting, commenting, and drawing tools.
Overall, the choice of PDF editor for students in 2021 will depend on their specific needs and budget. However, with so many great options available, students are sure to find a PDF editor that suits their needs and helps them make the most out of their academic work.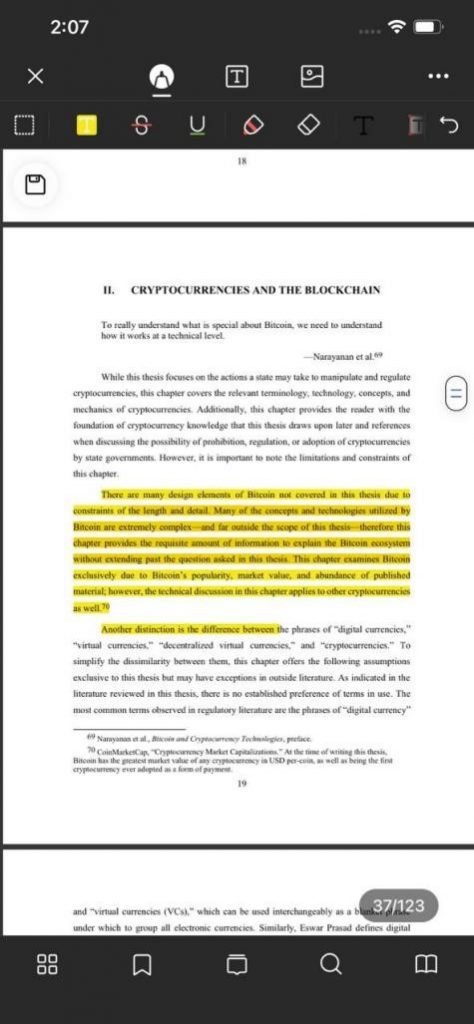 The incorporation of digital signature ensures that the student's work is authentic. Using this software for scanning is also a treat to watch because one can convert a physical document into a digital one by following a simple set of instructions.
Versatile Usage Devices
Wondershare PDFelement offers services to not only iOS users. The tool is operatable through Windows, Mac, and Android devices. It is easily accessed and put to use based on different usage scenarios. If you are a student, editing from a smartphone is effortless compared to working on a system.
Effortless Synchronization and Sharing
Emailing your reports has become frictionless with the introduction of Wondershare PDFelement. It is because the file size is optimized and reduced to be sent across borders without any stress. The files can be shared to iCloud drive, Google Drive, Dropbox, and OneDrive.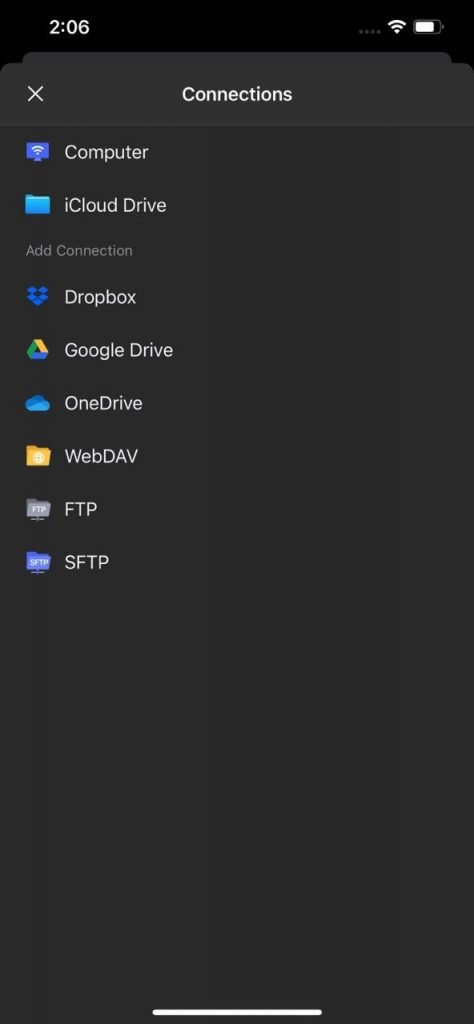 The student can easily synchronize the PDFelement's account with cloud storages and access the accounts uploaded there. The process is as easy as it can get.
Economical and Affordable
PDFelement understands that the students have limited cash in their hands. For the same reason, using this tool is reasonable, and a 50% discount is offered to students. As an economical and affordable software for iOS, there is no need to explain why it is so popular among students.
Classification and Document Management
Students have an awful load of assignments to handle and organize. They must be kept safe and classified based on their titles. This fantastic tool does the trick. It not only manages the documents but allows the users to search them through "keywords." One can type in specific phrases and words to get access to the required documents without any stress.
Image name: popular-pdf-editor-for-students-in-2021-4.jpg
Image alt: search your pdf files
Optimization and Organization
The typical file size of a document is significant when the work is concluded on it. The sharing process is extremely slow in that scenario. Wondershare PDFelement reduces and optimizes the file size and makes it shareable. Additionally, students can organize pages as well. They can split, add, rotate, duplicate, and delete pages effortlessly.
Image name: popular-pdf-editor-for-students-in-2021-5.jpg
Image alt: optimize your large pdf files
Concluding Remarks
Students are the future of our generation. They are expected to play a primary role in the progress of the country. With the pandemic, online education has made them suffer. However, different PDF editors have eased the process multifold.
Wondershare PDFelement is one such software that brings promising features for the students. They can annotate, edit, scan, and share documents with a mere tap of a button. The software is operatable with any device, which makes its usage even more meaningful.
Apart from this if you are interested to know about Using Technology to Improve Your Business then visit our technology category.