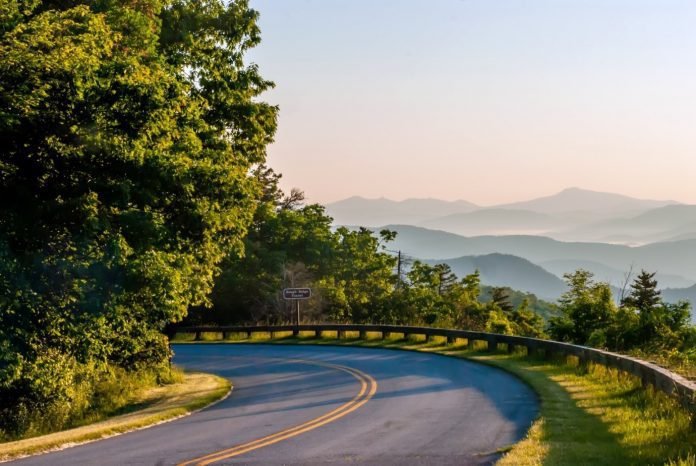 Last Updated on August 15, 2022 by rida
Did you know that more than 10 million people live in North Carolina, making it the 9th most populated state?
Two of the largest factors that bring people to this beautiful state are the gorgeous beaches and large mountains.
If you are wanting to move but aren't sure of the best area, you should consider North Carolina.
Continue reading to discover all of the best parts about moving to North Carolina that will make you want to pack up and relocate!
Do You Love the Outdoors?
Moving to North Carolina might be in your best interest if you and your family love the outdoors.
North Carolina is a unique state that has the coast on the east side and mountains throughout the rest. No matter where you drive to, this state will have beautiful views. Living in an area with mountains and endless hills also gives more opportunities to go hiking!
If you enjoy water sports and whitewater rafting, this is also a good place to move to. You can find a new house in Wilmington, NC. for affordable prices. In this area, you will be able to experience the best of nature and might encounter some wildlife.
Friendly People
Many people decide to move to improve their quality of life and meet new people.
In North Carolina, you will be exposed to a diverse group of people that live in the community. The south is known for offering "Southern Hospitality" which is second nature in this state. You will feel right at home when you are around locals in your area and have the opportunity to make new friends.
Many people in North Carolina grow close relationships with their neighbors. They look after one another and try to support them in all the ways that matter. If you want to be in one of the nicest areas, look at New Homes in Wilmington, NC for your next place.
Don't be afraid to step out of your comfort zone to meet new people. A hobby or common interest can lead to lifelong relationships!
Balanced Lifestyle
Finding a new house in an area that is civilized, yet away from the city, can be a tough task.
You should consider moving to North Carolina if you enjoy being close to large cities but also like the country. Raleigh and Wendell are two of the best places to move to if you want a combination of the two lifestyles. You can work as a farmer, businessperson, or simply be a beach bum in the state of North Carolina.
Since there is such a variety of lifestyles in the state, it is easy to get away from seeing the same things and people every day. The larger cities bring a lot of diversity to the state and many job opportunities.
Homes Are Affordable
Moving to a new state might seem like an expensive move you make, however, it could end up saving you money.
The homes and cost of living are quite affordable in North Carolina when compared to most other states. Although there are certain areas of NC that can be more expensive, the state is overwhelmingly affordable.
You won't be expected to pay the highest amount for rent, insurance, and housing. This makes it easy to make the move because you can save more money or spend it on other necessities.
Plenty of Drinks & Food
Whether you are a foodie or craft beer lover, there are many places to check out in the downtown areas.
North Carolina has some of the best restaurants in the country, highlighting local chefs such as Ashley Christensen. You can try a diverse amount of foods in one city, making it easy to never eat the same thing twice.
If you are looking to move to an area where you can go bar hopping and hang out with friends, NC is still an excellent choice. There are more than 170 breweries in the state, making it a popular place to visit.
Ideal Education
Parents and college students often move to North Carolina because the schools and universities are so excellent.
North Carolina has some of the most high-performing students that meet education goals each year. Wake County is the most known for having a good school program and has above-average SAT scores. Whether you want to enroll your child in private, charter, or public schools, the teachers are worth the move.
If you are going to school for technology or medicine, North Carolina is a great place to move to. Raleigh is home to North Carolina State and there is also the University of North Carolina in Chapel Hill. Even if you aren't attending school, these are good places to move to if you enjoy attending discussions and seminars.
Comfortable Temperatures
Many people that live in the northern states head down south during the winter to escape the cold.
North Carolina is a perfect place for living because you won't be exposed to extreme temperatures, both hot and cold. Although 4 seasons occur in this state, the temperature and climate are typically mild.
You will be able to see the leaves change, flowers bloom, and snowfall in this gorgeous state depending on where you live. The seasonal changes make living there an unforgettable experience.
Find Happiness by Moving to North Carolina
If you are thinking about moving to North Carolina, there are many reasons to do so.
Whether you enjoy the hustle and bustle of city life or are looking to move to the mountains, there are plenty of homes to choose from. North Carolina is an ideal place to move to if you have a family because of the outdoor recreation and highly-rated schools.
Don't be afraid to make the move and experience an amazing state that changes each season.
Read also: The Top 7 North Carolina Cities, Ranked
Be sure to check out our blog for more articles about moving to a new home and relocating to a different state!