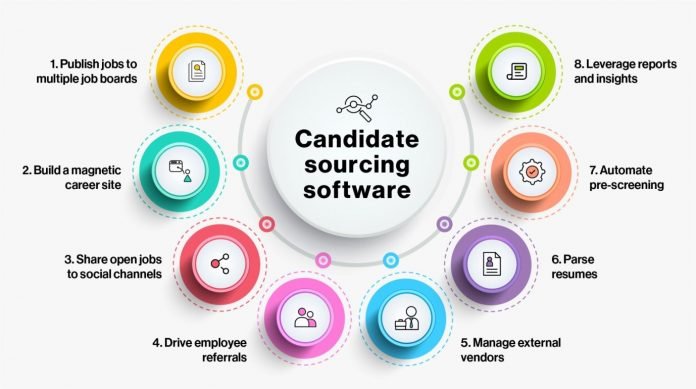 Last Updated on May 4, 2022 by azamqasim
Easy, effective executive talent sourcing is not complete without including passive candidates. Head-hunters can utilize their executive search software to optimize their candidate search process. It will help enrich the process of identifying senior executive candidates.
When it comes to executive search, head-hunters work for the client company and their main objective is to find the top calibre of senior and c-suite executives. These candidates are carefully sourced and vetted to ensure that they meet each criterion set by the hiring companies.
It takes good tech solutions to bring out the best in executive search. The traditional recruitment software systems used for hiring junior candidates will not be enough when headhunting senior executives. There is a need for a special kind of software for headhunters.
The search for top senior executives
C-suite executives have a tremendous impact on their company. It is their knowledge, vision and business acumen that sets the direction of the organization. Head-hunters and the talent sourcing team spend a lot of time and make a huge effort to find the right talent for the client. They don't depend only on their talent pool to find skilled candidates.
They welcome active candidates who apply for the role. At the same time, proactive headhunting is all about going out in search of passive executive candidates – these are executives who must be approached and headhunted. Forgetting about this section of candidates is a huge, missed opportunity.
What is passive candidate sourcing and how to do it effectively with executive search software?
Every talent sourcing team member is familiar with the importance of passive candidate sourcing. This is where the head-hunting team actively set out to source senior executives who may be a good match for the role. They reach out to executives and present them with new opportunities.
Almost every executive candidate sourcing and search starts on social media. This includes looking into many different platforms like LinkedIn, Bloomberg, Reuters, etc. Social media is a valuable platform for talent sourcing. Head-hunters will find millions of professional profiles which they can then pick and choose from.
LinkedIn is usually the top choice for recruiters. But there are many drawbacks to only focusing on this platform. Senior executives are busy people who may or may not have their latest information updated on their LinkedIn profiles. They are also inundated with countless messages and connection requests. So, if a head-hunter reaches out to them, there is a big possibility of the message getting buried among the others.
An executive search software is a good LinkedIn recruiter alternative. It acts as good passive candidate sourcing software because it pulls the publicly available information from all the different social media platforms.
So, the candidate sourcing team doesn't have to count only on one platform when collecting information. The executive recruiting software is extremely quick, pulling up hundreds of suitable executive candidate profiles within a few seconds. Head-hunters only need to key in the exact search terms, and they will receive executive profiles which are a close match. As long as the information is public somewhere, the executive search recruiting software will collate and make it available to any recruiter using the passive candidate sourcing software. So, when the talent sourcing team is collecting important data, they will be able to find educational and professional credentials as well as contact details.
When recruiters use this type of executive search software, they will be able to keep updated with all the social media accounts of any executive candidate. This is helpful because it removes the necessity of manually copying and storing outdated information. Now instead, they will get access to the latest information at the click of a button.
Head-hunters can be assured that when they utilize executive search recruiting software, they will be able to quickly find both active and passive candidates. They can optimize social media searches by using this software for headhunters as a LinkedIn recruiter alternative. They will find high calibre senior executives before the competition and keep these top talents engaged throughout the hiring process.
Thus, when seeking to improve executive candidate sourcing, it makes sense to look for executive recruiting software for headhunters that also act as a good passive candidate sourcing software.
Read more: Recruitment Software – Automate Recruitment Process