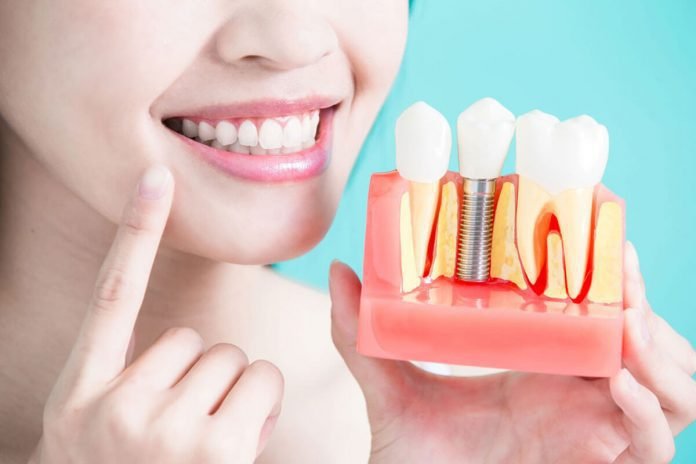 Last Updated on August 4, 2022 by
Dental implants are the best option for a long-term solution to missing teeth. It is an excellent alternative to dentures, which can be uncomfortable and hard to manage, and bridges, which require modifications to surrounding teeth. 
The best part about dental implants? They look and feel like natural teeth! Because implants fuse with your jawbone, they're secure in your mouth and aren't going anywhere. They are also strong enough for daily use: you can eat all of your favorite foods without worrying about them slipping or sliding around because implants act like real teeth. As a dental implant dentist in Fairview, TX, this blog post will detail dental implants and why they are an excellent option for long-term care.
What Are Dental Implants?
Dental implants are a popular solution for people looking to replace missing teeth or change out their existing dentures. Implants are a good choice for many reasons. They have the potential to last a lifetime, they support the jaw bone, and they can be used with bridges or dentures to help you maintain your smile.
Dental implants consist of three parts: an implant post, an abutment, and a crown. The post is made of titanium and is surgically placed in the jaw bone to act as a tooth root. The abutment screws into the post and connects it to the crown, which is custom-made to match your natural teeth and sits on top of the abutment.
If you're considering dental implants, you'll want to talk to a dentist with experience in implant placement and call around for quotes from different providers. You'll also want to consider whether your dental insurance covers any part of the procedure. And if you're getting a full set of implants or replacing your traditional dentures with implant-supported ones, shop around for financing options so that you can get the care you need without putting too much stress on your budget.
What Are The Benefits of Dental Implants?
If you are missing teeth, dental implants may offer an ideal way to improve your smile and oral health. Whether you have lost a tooth due to decay, periodontal disease, or injury, a dental implant can replace the root of the tooth with a small metal post. The post is then topped with a dental crown to match the size and shape of your natural teeth.
But what are the benefits of dental implants? While these restorations can last for decades with proper care, their other benefits include:
– Improved appearance – Dental implants look much like your natural teeth and will improve your self-confidence and quality of life.
– Improved speech – The natural teeth help you speak clearly, so replacing them with implants will allow you to speak clearly again.
– Improved comfort – Because dental implants are securely attached to your jaw bone, there are no bridges or dentures that could slip out of place.
– Easier eating – Dental implants function like natural teeth and make it easier for you to eat all types of foods.
– Durability – With proper care, dental implants can last for many years without needing replacement.
– Improved oral health – Other solutions may require grinding down healthy teeth to place
Who Can Get Tooth Implants?
Tooth implants are a great way to replace missing teeth, but not everyone is suited for them. To find out if you're a good candidate for tooth implants, you'll need to consult with a dentist who specializes in dental implants.
There are several factors that make people better candidates for tooth implants:
-Sufficient bone density and thickness (as determined by an X-ray)
-Generally good oral health
-Good overall health
If you don't have enough bone density or thickness, it's still possible to get dental implants. You may just need to undergo an additional procedure to prepare your jaw. Your dentist can tell you more.
Conclusion
If you have missing teeth and are looking for a replacement, consider dental implants. They are a durable, long-term solution that can not only improve your appearance but also your quality of life. With this procedure, you'll need to dedicate quite a bit of time to the process, but the results are well worth it.
Read more: Different Types of Breast Implants