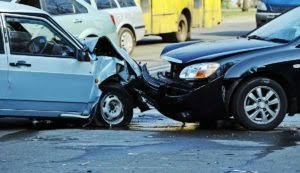 Last Updated on March 1, 2023 by asifa
Liability is the legal obligation of one person to another, arising from some act or omission. It usually indicates that one party was at fault for the injury or damage caused to the second party. Laws vary by state, but generally, they can be classified into three categories: Strict liability, negligence, and intentional torts. There are also instances where a host may be held liable for injuries to their guest's cause.
In Albuquerque, there are several ways to prove liability in a car accident. These cases can be challenging and complicated. So, it may be wise for you to contact a car accident lawyer in Albuquerque if possible. There is no way the prosecution will automatically win, and if you have a good defense, you could win your case. If you were involved in a car accident, understanding the rules of evidence is very important. To prove liability in a car accident, you must show that it was more likely than not that the defendant's negligence was the cause of your injuries.
During an accident in the city of Albuquerque, you may find it difficult to prove liability. We will guide you through the steps necessary to prove liability in a car accident in Albuquerque.
Step-Wise Guide to Prove Liability in a Car Accident
A car accident in Albuquerque can be a traumatic event for anyone involved. In order to protect your right to compensation, it's important to know the various ways that liability can be established in a crash. To help you understand how liability is determined, you might require an experienced accident attorney to explain how the police and insurance companies determine what happened at the scene, where physical evidence is analyzed, and who may have been legally negligent. However, here is a step-wise guide for you to follow on the onset of a car accident.
First of all, contact the police so they can file an accident report.
Next, you'll need to get copies of both drivers' personal information.
After that, if possible, take photos of both cars and their surroundings to help with your case later on.
Gather the contact numbers if you find any witnesses around.
Consult the case with an attorney and understand the proper procedure and rules, and regulations. It is better not to talk to your defendant's insurance company or try for a settlement without consulting the incident with a car accident lawyer.
Finally, call your insurance company and file a claim.
Guide to Follow After a Car Accident Occurs in Rio Rancho
Rio Rancho has experienced an increase in the number of car accidents over recent years. Various factors contribute to this increase. In the event of a car accident, it is important to remain calm and assess the situation. So, keep yourself centered and proceed with the following steps:
Call the police
In a car accident, it can be difficult to know what to do. First of all, make sure you and the other driver are alright. Get assurances from both drivers that they are not injured or they will most likely be hospitalized for a few days after an accident. Reporting the incident to the police is important, especially if there is a dispute about who was at fault.
Get emergency medical care
If you've been in a car accident, it's important to see a doctor as soon as possible. A physician will know what screenings and tests to perform, and they can also make sure that any injuries or pain haven't worsened. The physician can also provide immediate treatment for injuries and tell you what steps to take next.
Document evidence
In any accident, it is important to document evidence as soon as possible. Physical evidence left after the accident will help the insurance company determine liability. In addition, it is important to document injuries as they happen to prevent them from getting worse, and to provide accurate information on the severity of the wounds. Furthermore, it is also important to take photos of the scene and of damaged items caused by the accident.