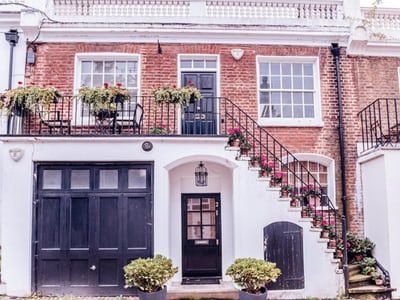 Last Updated on October 15, 2022 by
Consider a spending plan.
The first step in renting a home in Dubai is to figure out how much money you have to spend. This spending limit might serve as a starting point for your search.
Remember to account for Dubai's rental costs when making your budgeting calculations. A deposit of 5% of the entire rental value is required, and an agency charge of 5% is required, with a minimum fee of AED 5000. If you want to do Property valuation Dubai, please visit our website.
What is it that you need?
Make a list of the things you absolutely must have in your rental property. Are you trying to decide between a Dubai apartment and a Dubai villa? Are there any areas of the city that you prefer? What's the ideal number of rooms for you? Think about how far you have to go to get to your closest school or place of employment.
Accept the fact that you will have to make concessions! Make a prioritised list of the features that are most important to you and limit down your search accordingly. If you need office for rent, we can provide you office for rent in Business Bay.
Find a trustworthy broker
Choosing a real estate broker in Dubai that you can trust and create a personal connection with is essential. It's critical that you have the confidence in your broker to be frank and forthright with you.
Viewings
If you become enthused about a home, you may forget to ask the questions you had in your brain before walking through the front door of the house. Because of one or two reasons, you may be dissatisfied with a certain property, but don't rule it out totally. Speak with your broker about your worries; I'm sure they've dealt with situations quite similar to yours in the past and may have some ideas. If you are looking for office for rent in Dubai, please visit our website.
Make a counter-offer
Having identified a rental property in Dubai, you now need to decide on the terms of your offer. Your broker will begin the negotiation process with the landlord when you submit the offer.
Execution
Your agent will walk you through the necessary paperwork to close the transaction. A valid Emirates ID, passport, and visa are a must-have. Before you sign the contract, take your time to read it through completely. If you have any questions, our brokers can help you out.
Registration of Ejari
EJARI, which translates to "your rent" in Arabic, is now the time to register your rental agreement in Dubai. Your broker will walk you through the procedure and help you in filling out the necessary paperwork.
Get Involved in the Community
Before you move in, be sure you register with the Dubai Electricity and Water Authority (Dewa) and have your internet set up. For a modest cost, our house moving experts will take care of this for you.
This is the day!
You've been successful in renting a house in Dubai, congrats! Be informed of the community or building security's move-in rules. Ask your broker whether Friday is a "no-move" day or if it is a public holiday. Other than that, relax and enjoy your new house!!