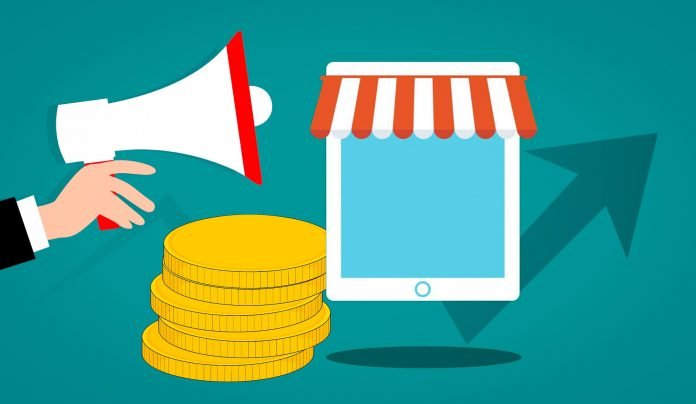 Last Updated on July 19, 2023 by
Do you want to learn how to build an eCommerce business in India? Although the technique may appear daunting, this site has simplified it for our readers' benefit.
People want to be able to buy everything at the tip of their fingers, so starting an eCommerce business is a very lucrative business option.
Everyone has adapted to the online world more than ever before, especially since the pandemic. However, with the growing rivalry in the eCommerce industry, it's critical that you do a good job and stand out.
In this article, we'll show you how to start an eCommerce business in India from the ground up, as well as some tips and tactics for growing your eCommerce business after it's up and running.
So let's begin by defining what an eCommerce business is.
What exactly is an eCommerce company?
Electronic commerce, or eCommerce, is the purchasing and selling of goods and services over the internet, which also involves money transfers. Thanks to eCommerce, practically everything can now be bought or sold online.
Let's look at how to start an eCommerce business now, without further ado.
How to establish an eCommerce business?
1. Selecting the Appropriate Business Model
This is the most important decision you will have to make. There are two sorts of eCommerce company models to choose from.
The single-vendor model is the first. You will accept a single supplier's supply of products under this model. If you're new to the line and have a small workforce, this model is highly recommended.
Only your team and the supplier will be involved in the single-vendor approach. This allows for easy communication and money and commodities transfers. Inventory tracking, for example, will become even easier.
The multi-vendor model is the second model. Multiple sellers will sell their products through your website after registering. The advantage is that you will never run out of products, which is a crucial aspect of running a successful e-commerce firm. However, for successful operation, a well-coordinated plan and communication are required.
Another factor to consider while creating the model is that you can sell things that you create yourself and keep all of the profits, whereas if you register suppliers, you will only receive a commission on sales.
Note that you must also determine if you want to sell single or numerous product lines.
2. Developing Your Personal Brand
This is where things can get a little heavy. You must come up with a name and a logo for your brand in this step. The name of your eCommerce store is quite important since it will be used to identify you.
As a result, come up with something memorable, unique, and easy to remember and say. Choose a name that suits your company's image. To avoid any misunderstandings, use a name that has no other meaning in another language.
When it comes to the corporate logo, hire a professional designer and meet with them. Explain your company's values and vision, and then request logo samples based on that.
3. Business Formation
After you've decided on your company name and logo, you'll need to make another crucial step. What type of business do you wish to register as? Private Limited, Sole Proprietorship, LLP, and a one-person firm are the alternatives.
In layman's terms, you must select if you want to run the company on your own or with the help of partners.
If you wish to join a partnership, you must file tax returns on a yearly basis and have a valid tax ID number. You'll also need an EIN (Employer Identification Number) to create a bank account for business transactions and tax returns because your business is conducted online.
If you choose the sole proprietorship option, however, you will require a social security number. To get through this stage of the business, it is best to hire legal counsel.
4. Finalizing all legalities
This step can be tedious, but it is also one of the most important steps that must be completed correctly. It is the final step in registering your company and opening a bank account in its name.
Steps to register:
You must apply for a Director's Identification Number (DIN), which can be obtained by downloading the DIN application (DIN 3 form) from the Ministry of Corporate Affairs' official website.
You can also accomplish this online; you only need to attach and upload the required documents.
Make sure you have access to your Permanent Account Number (PAN) and Digital Signature Certificate.
You can apply to the Registrar of Companies (ROC) after receiving the DIN to see if the name you choose for your business is available. Check the Ministry of Corporate Affairs' official website for more information.
Within six months of receiving name confirmation, you can incorporate the proposed company. You can also pay a charge to have the company name renewed in the future.
The next step is to apply for GST certification, Shops, and Establishment Licences, which are required for Payment Gateway Integration and Professional Tax – PT
You must also apply to the respective Provident Fund Organization to open a Provident Fund; then register with the Employees' State Insurance Corporation to obtain medical insurance for your employees; and finally, apply for Certification of Company's Incorporation to have your company officially registered under the Company's Act, 2013.
After you've completed the registration process, all you have to do now is open a bank account in the company's formal name, and you're done with the legalities. To use the payment gateway, you may need to provide your GST registration number when creating your account.
5. Create an eCommerce Website
Now is the time to get your eCommerce website up and running. This is the most time-consuming phase, and it must be done meticulously. Everything on the website, from the designs to the graphics to the information, must be properly selected. Your eCommerce website has the power to create or break your company.
There are two ways to create an eCommerce website. You can either start from scratch or use platforms such as Shopify, WooCommerce, and others. It allows you to create a website precisely how you want it. Here's an Online Ecommerce Course that anyone who wants to establish their own eCommerce business should take.
Another alternative is to use pre-configured platforms like WordPress to create it. These platforms make it simple to create a website. Using the ready-made templates provided by such platforms can save you a lot of time. If you want to learn more about WordPress, sign up for this Online WordPress Course.
Because your website is your point of contact with customers, the end goal of both options is to develop a user-friendly and impactful website. When creating a website, pay close attention to the details.
6. Payment Gateway Configuration
Customers can use their debit cards, credit cards, cash cards, and net banking to make payments online through payment gateways. Because everyone nowadays loves to pay online, having a payment gateway is critical.
The two most popular payment gateways are PayPal and RazorPay.
To obtain a payment gateway, simply provide the following documents: the business's PAN card, website terms of use, website privacy policy, Articles of Association, MOA, Identity proof, Address proof, and the bank account in the business's name, and Certificate of Incorporation.
7. Logistical requirements
What exactly is logistics? When you place an order, it's the whole journey of the goods and services from the source to your warehouse and then to your consumer. Big corporations usually outsource this operation to a transportation and packaging company to ensure a seamless flow.
However, if you are just starting out, you can ship things directly to your clients. However, in the long run, if you want to expand, you'll need a more professional strategy. The more software is used to automate logistic procedures, the better for your firm.
Take, for example, Amazon. All package updates are communicated to the consumer as well as the back-end team in charge of the delivery from the time an order is made until it is delivered. This ensures a stress-free delivery for the organization and an enhanced client experience.
Let's look at some extra advice on how to get started and build your eCommerce business now that we've covered the basics of how to start an eCommerce business in India.
To Conclude,
Your work will not end with the creation of an eCommerce store. It's also critical to make daily attempts to expand your platform. So, if you want to learn more about how to expand your eCommerce business using digital marketing methods, enroll in this 4-month Advanced Digital Marketing Course, which will help you get started running a successful eCommerce business in India.
Apart from this, if you want to know about Grow your eCommerce business with VPS hosting then please visit our Business category