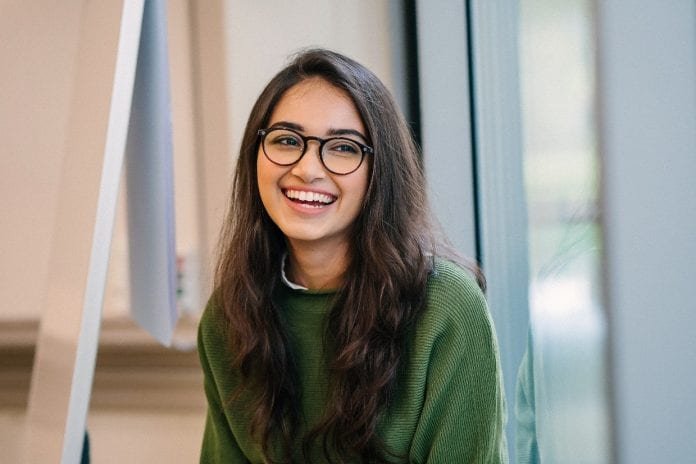 Last Updated on June 7, 2023 by asifa
Happiness is finding the perfect pair of glasses that fit you the best!  Today, there are thousands of styles, shapes, and quality eyeglasses available in the market, like frameless, rimmed glasses, plastic glasses, metal frames and many more. Picking the perfect glasses might feel like a task, but there are some ways that can make the entire process easier.
When picking your perfect pair, you must know what you are looking for in your perfect pair of glasses. To help you narrow down your search for the perfect frame, here are a few questions you need to ask yourself whether you are looking for a sturdy and durable frame, or you want a trendy, fashionable one?
Similarly, do you find yourself sitting in front of a laptop the majority time of your day? If yes, then you should go for computer eyeglasses that minimise the stress on your eyes by eliminating the blue light and providing proper coverage.
Besides, if you are someone who has clumsy bones, or your profession demands adventure, it might be tough for you to pick stylish, durable and sturdy glasses as they are usually quite expensive. If you invest in premium quality, affordable glasses that go easy on your pockets, it would be a safe decision to buy plastic glasses or rimmed glass.
To simplify things for you and help you save some time while choosing safe, sturdy, and stylish glasses, here are a few stunning, durable plastic glasses you must check-out:
Be Bold In Black And Blue Fusion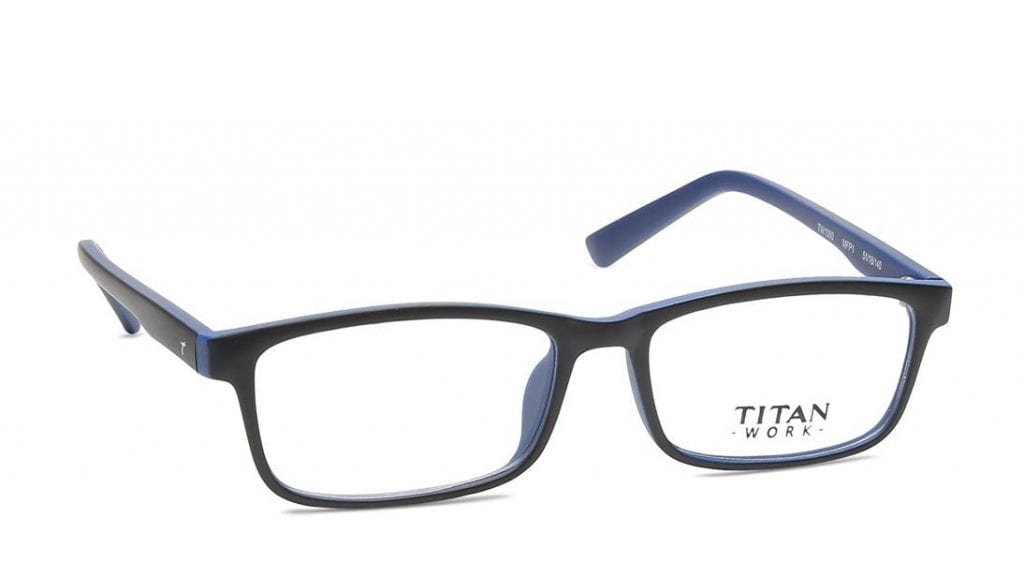 Bold and black classic rectangle rimmed plastic glasses are everything you need for the carefree lifestyle you aspire to live. A solid frame that gives you the perfect level of everything – comfort, fit, coverage, perfect vision, and an appealing look.
Be Uniquely Contemporary In All Black Blend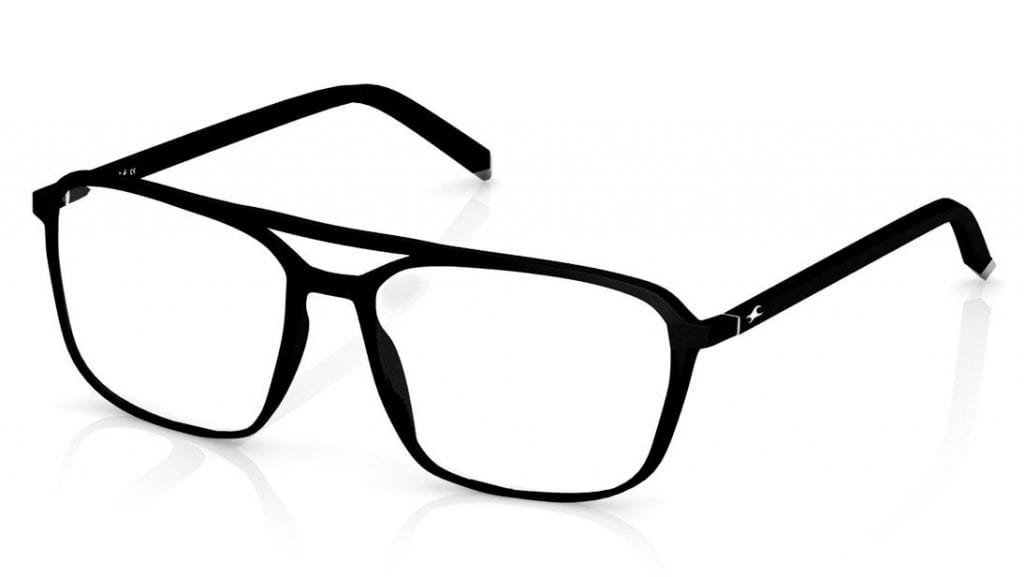 Stand out, embrace your unique self, and unleash the creativity with these one-of-a-kind square plastic glasses that will do justice to your personality by adding some sharpness and charisma to it. This pair is a must-have for every modern-day native who enjoys old-school charm!
Be Your Bright Self In Shades Of Blue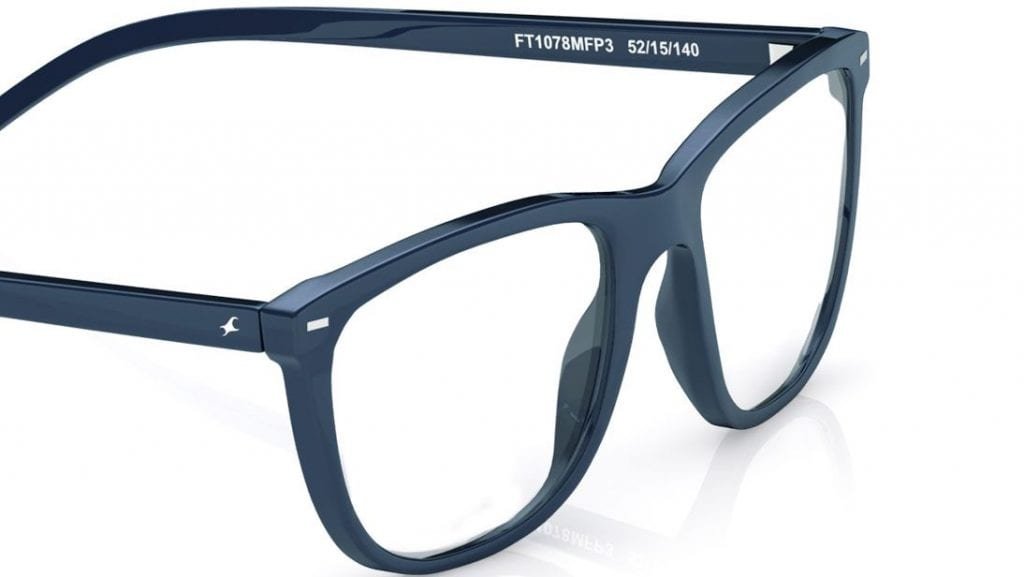 Tired of the old, subtle toned, regular shades of glasses? Amp up your looks by styling with these rich, blue-rimmed glasses from Fastrack. Comfortable and fashionable, these glasses are made with the finest quality plastic making them durable and accident-proof.
Be it with casual or professional outfits, you can make a statement everywhere you go!
Be A Statement-Maker In Purple Hues
For the ladies who refuse to compromise with their style! Stay stylish with these CatEye plastic glasses that add class to your look. Besides, this pair of durable glasses are comfortable and super trendy. You need to own these stunning pair of durable plastic glasses if you prefer a style with comfort.
Apart from the quality and the material of the eyewear, you also need to be aware of your face shape. An appropriate frame according to your face shape can miraculously enhance your facial features. Just like your face shape, your skin tone plays an important role to decide the perfect pair of glasses!
Warm Skin Tone If your skin has a tint of yellow, bronze, or golden, you have a warm tone. Avoid contrasting colours, such as pastels. Even white and black frames will not look the best. Instead, the best colours for your skin tone would be a light tortoise, shades of brown, gold or honey, beige, and olive green.
Cool Skin Tone Pink or blue undertones are considered cool skin tones. Stay away from colours that wash you out and instead reach for frames that are silver, black, dark blue, pink, purple, blue, mauve and Gray.
While you are at it, remember to buy glasses from trusted and reputed sources as it ensures quality and authenticity. You can visit a reputed retail store to explore more durable plastic glasses, or you can browse online through trusted retailers like Titan Eyeplus, which has a unique try-on feature that lets you avail yourself the best shopping experience at affordable prices if you don't feel like stepping out. So, what's holding you back? Go ahead and get your new glasses on!
Apart from that, if you are interested to know about Glasses vs Contacts: Which is Better? then visit our Fashion category.