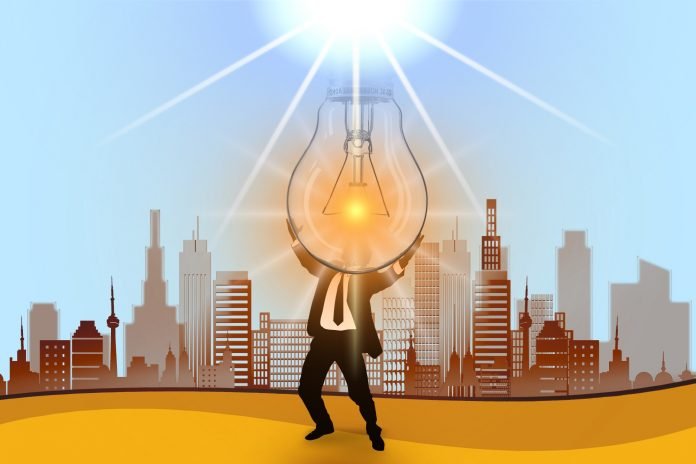 Last Updated on February 11, 2023 by Faiza Murtaza
In recent years, solar panels have become the staple of green living. Many people invest in solar energy to cut costs and reduce their carbon footprint. In this article, we'll explain the benefits of using solar lights.
However, solar panels aren't the only way to utilize solar energy. Several other methods exist, too. One increasingly popular option is to use powerful solar lights. 
Solar lights have become much more widespread than they were thirty years ago. People use them in streets, parking lots, security systems, and signs. As it turns out, a solar lighting system can help with several usages.
So, what are some of those benefits? Why should you care about solar lights?
If that's what you're wondering, keep reading! We'll explore some benefits of solar energy lights in the guide below.
Less Maintenance for Solar-Powered Outdoor Lights
Standard lights often require significant amounts of maintenance to keep operational. For example, they often require more frequent replacements. It's not uncommon to replace them once every five years.
As you can imagine, these frequent replacements can become expensive. Instead, why not install solar lights?
A solar light requires less maintenance and replacement. All you have to do is clean the panels and replace the batteries. You can learn about solar here to see specific maintenance requirements. 
Ensuring Greater Community Security with Powerful Solar Lights
A solar light provides sufficient visibility at any time of the night for your community. Generally, these systems use powerful LED bulbs in their fixtures. 
This increased visibility offers many benefits for a community. It provides a greater sense of security and deters crime. Likewise, enhanced visibility reduces the likelihood of accidents at night.
These make solar-powered lights perfect for businesses, parking lots, and apartment complexes. So, consider whether your business or community could benefit from these lights.
Solar Garden Lights
Solar garden lights are an excellent addition to large backyards. They offer several advantages for a homeowner.
For example, dog owners understand the struggle of taking their pets outside at night. Sometimes, it's hard to see where you're walking. In such situations, who knows what you might step in!
A motion-activated solar garden light could solve the problem. The moment you get within range, it will fill your backyard with light.
You're not the only one whose footsteps can activate this light, either. Other people or animals activate the light when they get too close.
This light can do a few things. First, it can deter a trespasser from proceeding any further. After all, nobody with ill intent wants to be caught in somebody's yard.
Other consequences may be less dire. For example, let's say you have a garden and notice your vegetables keep getting eaten.
When the offending animal enters your yard, this light will reveal what's eating your produce. From there, you can decide how to prevent the animal from intruding.
Find Solar Lights Today
A powerful solar light can solve problems in several environments. They can help homeowners protect their property and lower accident rates in parking lots. They can also protect communities from accidents and crime. 
So, why hesitate? Find the best solar light for your needs today!
We hope you enjoyed this article! If so, check out our other content today.
Apart from that, if you want to know about LED Strip Lights At Home then visit our Home Improvement category.