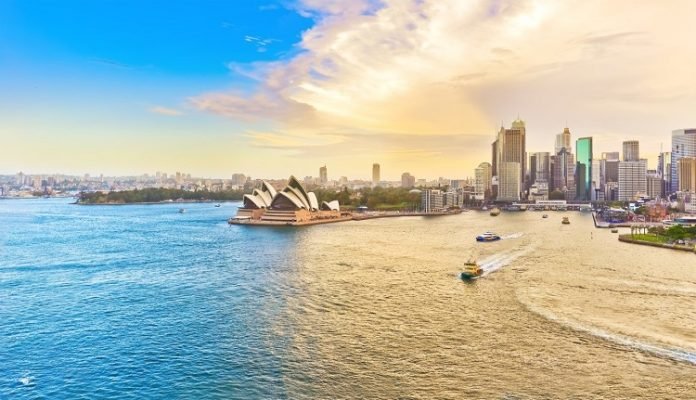 Last Updated on July 11, 2023 by
You have pictured yourself there 100 times. The photos on Instagram show a crystal clear deserted waterfall with a girl posing. She looks like she is the first person to experience this wonderful place. Then you arrive! and you face reality. There is a line of 50 seniors and kids waiting to get that snap. Your heart sinks as you realize. This place is another tourist hotspot.
Fear not. There is still a place full of undiscovered sites and wildlife. Some, undisturbed for thousands of years. This place is called Western Australia. Western Australia has well-maintained sealed roads. This means the best tourist locations can be accessed by car. Outside of school holidays visitors are sparse. You are guaranteed to feel like an early Australian explorer. Sit back and enjoy the sounds of waterfalls or native birds taking refuge in a desert Oasis.
How do you get to Western Australia?
Western Australia's international airport is located in the state capitol, Perth. Perth is located 5 hours flight from Singapore or 3 1/2 hours from Melbourne. Due to the remote location of this city you will need to live here. Flights from Bali to Perth can be purchased for as little as $150 Australian dollars.
What are the highlights of Western Australia
Margaret River and the South-west
Margaret River is known internationally for its established wine region. The area contains Lush forests and spectacular beaches. The Margaret River Coast is known for Crystal Clear Waters and some of the world's best surf. The world surf league visits Margaret River on a yearly basis for it's popular Big Wave event. The south-west region contains some of Western Australia's best culinary and luxury holiday options. Although the south is quiet in winter months, the most unexplored areas of Western Australia lie north of Perth.
Kalbarri National Park
Kalbarri national park is situated 7 hours drive north of Perth. Access roads to the National Park have recently been sealed and make access easy for small 2wd wheel drive vehicles. Although a popular tourist destination in school holidays, the main sites in the park can be empty on alternate dates.
The Z Bend hike in Kalbarri National Park is an amazing experience for anyone with a moderate to high level of mobility. This walk follows a trail which descends deep into the gorge. Below you will find the banks of the Murchison River. Once you are in the gorge, Red and white cliffs tower 40m either side. The river is fresh and inviting for a well-deserved swim. This place is guaranteed to captivate even the most experienced traveler. The crazy part is, this is only the start. The gorges and hikes in Karijini National Park 1500 km north, will dwarf the Kalbarri Z bend and captivate your mind.
Karijini National Park
Karijini National Park is undoubtedlyThe Gem of Western Australia. The Pilbara region in Western Australia is made of mostly dry desert. The earth here contains some of the highest grade iron ore in the world. Due to this, the ground is a rich, dark red. This soil is so fine that dust can stain your clothes. During the wet season rains turn the desert into an uninhabitable Muddy plane. Roads close and the rivers run red with sediment. Due to this you must visit April to Nov.
Karijini National Park Falls within the Hamersley Ranges. Millions of years of erosion have carved deep gorges into the desert. Rivers flow through the narrow gorges and this gives birth to a rich Oasis. As you just descend from the desert to the foot of the gorge you feel a drop-in temperature. You begin to hear the sound of birds and flowing water. The contrast is almost unbelievable as ferns and Paperbark trees grow densely below.
The Weano and Dales Gorge areas are accessible by 2WD. These areas contain some of Karijini's best Gorge hikes. Including Hancock Gorge, Kermits Pool. Fortescue Falls and Fern Pool. Visiting early in the morning or late in the afternoon means you are likely to have the place to yourself. The remoteness of this National Park means very few people will ever visit. Many of the hikes in Karijini National Park can be challenging but are accessible for a moderate Fitness level. If you come to Western Australia, do not miss this incredible place.
Ningaloo Reef World Heritage Area
The Ningaloo Reef is a spectacular coral reef which runs for 300 km from Red Bluff to north of Exmouth. Ningaloo Reef is regarded as one of the world's last undisturbed coral reefs. The reef is very small when compared to the Great Barrier Reef. This means that a large number of Marine life can be seen only meters from the shore. Thousands of Humpback Whales and Whale Sharks migrate to this region yearly.
Popular destinations on the Coral Coast include the small town of Coral Bay and Exmouth. Coral Bay is a town so small that every place is a 2 minute walk from the spectacular beach. The bay is densely populated with spectacular Coral formations. These corals make a perfect home for hundreds of species of fish and various species of shark and turtle. All you will need is a snorkel and a pair of swimming trunks to experience this natural wonder.
Daily tours run from Coral Bay including swimming with Manta rays and swimming with 7m whale sharks. This is one of the only places where you can see a Manta Ray, Whale Shark, Turtle, Dolphin and Humpback Whale on the same day.
Although Coral Bay is a tiny town you may still want that feeling of solitude. 2 hour's drive north is the town of Exmouth and the Cape Range National Park. Campsites within the Cape Range National Park are often peaceful places to experience the reef. You can pitch a tent 50 m from the Waters Edge. Temperate weather is common during winter months, you are guaranteed to fall in love with this place!
So how can I make this happen?
Let's be honest these places are unpopulated for a reason. You will need to drive a minimum of 12 hours to reach Coral Bay or Karijini National Park.  Flights from Perth to Exmouth or Paraburdoo can get you a few hours drive from the National Parks.  You will however need to rent a car and plan your trip meticulously. If you are traveling alone or in a pair this can be a very expensive and risky exercise. Since COVID much of the tourism industry has disappeared. Luckily a small tour company called Why Not Bus still serves this remote area.  For more information on how you can experience this undiscovered part of the world with no preparation or research, contact the friendly team at Why Not Bus. They will introduce you to a small group of like-minded travelers and guide you on an unforgettable West Coast experience.