Last Updated on June 10, 2023 by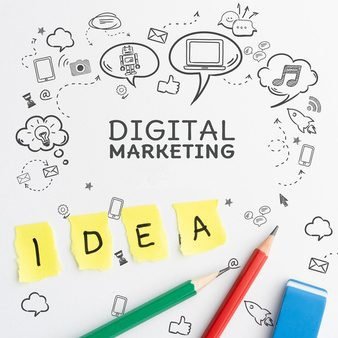 Creating video and images is a very prominent and prevalent marketing practice for 2021. The biggest advantage of video marketing is the fact that, it is an effective and relatively cheaper way to reach maximum potential customers and engage them with the content.
While video marketing is cost effective and easy way of marketing, yet it requires a certain amount of knowledge. Usually, people with not so good knowledge in video marketing commit various mistakes.
To avoid committing mistakes, go through this post by SEO Calling. This post intends to educate you with some tips for video marketing.
Before you start with your video marketing, we recommend you to first ask yourself the reason behind doing video marketing. This way, you can get a clarity of what you intend from this.
Centre around story and not on sale
It is quite common to see people getting irritated due to sales pitch, make sure that your brand does not repeat the same. It is better to concentrate on the story rather concentrating on sales pitch. For video marketing as well, make sure to provide quality to the customers. Concentrate on projecting the need and the desire of the customers.
Make the best in the first few seconds
A popular saying clearly justify what we mean here, the saying is "first impression is always the last impression". Make sure to make your video in a way that strike the potential customer right at its Beginners. Grab the attention by asking question and using teaser to hook their attention. You video should clearly state the reason for watching it right at the start. You can get an idea from many types of social videos that are popular and try and incorporate their strategy.
Making it humors
Videos are a medium of enjoyment. Video marketers should always keep in mind that their videos should be entertaining and humorous. Bing introduces "my save" feature that can help people to save video that they love to view later. When you make your video that much entertaining your video may be saved by people.
Optimize the video for searches
Apart from being interesting, it has to be found in search engine. So, before you upload your video, make sure to add the best practice of SEO. It is important to start embedding in video to start getting inbound links for the video. Make sure to add relevant keywords with a relevant description, to make search bot understand the video comprehensively.
Educate and prove yourself
One of the most prominent use of video marketing is to educate the audiences. You can do this by giving them tutorial, tips and many more. Videos can also provide social proof for a product or a service.
Read More: 14 ways to promote your youtube video
Follow these video marketing tips and build a strong video marketing campaign and get edge among your competitors.
Apart from that if you want to know about Beginners Tips To Selling On Amazon then please visit our Business category.