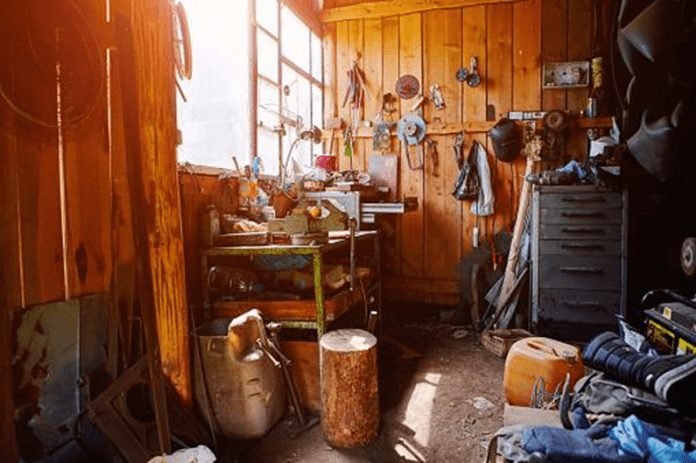 Last Updated on September 11, 2023 by asifa
Nothing can be worse than a messy garage where everything is just lying around, and you can not find anything you want from here. Be it basic tools or your big things like lawnmowers, sports gear, or other gardening supplies; all can make your garage quite disorganized if not stashed properly.
Organizing your garage is not really just one fit-it-all project as you would need to properly keep things in the right place and require different storage ideas in order to increase the space and be able to complete your tasks without much hassle.
For this, you can declutter all the things first to make sure what stuff you need and what you would like to get rid of that are just lying there without any reason. After that, here are some of the ideas that you can use to enhance the space in your garage.
Install Wall Organizers
No matter if you are moving into a new home or just planning to organize your previous one, your garage is one of the places that might also need your attention when it comes to properly stashing things up in the right place.
Every person is pretty sensitive about their garage as they spend time in that place fixing things up, servicing their ride, and building things from scratch. Fro this, one of the things that matter while working is finding where tools and other things might have been lying.
One of the easiest solutions to this problem is installing wall organizers that can be used to properly stock things and organize everything so that you will conveniently find anything you need when you are working on something in the garage.
Get Stylish Shelving
What can be better than having something that will not only help you to properly organize your garage but will also make it look good while increasing the space for you to easily work here and complete all your tasks without much effort?
For this, what you can do is get stylish shelving in your garage that will undoubtedly enhance the look of this place almost instantly. Not only that, but it will also provide you with an additional area to keep all the stuff that is lying around in your garage.
This way, you would not have to worry about finding something when you need it. You can also label these shelvings to know exactly what would be the right shelve to look at when you need your specific set of tools.
Place Overhead Storage
Well, a garage is a place where we almost dump most of our stuff that we might not need that frequently or the old stuff that we do not want to throw away but can also not keep inside our house to use it in any way.
This means that sometimes it can lead you in the trouble of where exactly you can store all this stuff so that you can increase space even more. For this, one of the easiest things you can do to find a solution to this problem is placing overhead tote storage inside your garage.
This way, you would not only be using the walls and floor of your garage to store things but also the ceiling of your garage that will provide you with more and more space to work on your vehicle or any other project.
Declutter the Space
Before you get to start with your DIY mission of increasing the space in your garage to store more things, one thing that you would need to do is, to begin with getting rid of all the unnecessary things that you do not use or need in any way.
This would also include the sports gear that is not used by anyone as you can donate this gear to someone or even sell it to somebody. Similarly, if you have any broken or unusable items, you can also take them to your local recycling center.
All you need to do is to go through all the stuff lying in your garage and divide the useful stuff and waste into two different sections. After that, you can simply dump the unnecessary stuff, or you can also get removal services to get rid of it.
Corral Sports Gear
If you are a big fan of different outdoor sports and have tended to collect those special and limited edition sports gears, such as a golf kit, a hockey, a fishing rod, football kit, baseball bat, or any similar thing, one of the thing that you can do is use a special storage that will organize all of these things in the same place.
You can simply use corral sports gear for this that will certainly help you to organize things in a great manner and increase the space in your garage. This will also aid you in adjusting more of your favorite sports stuff in your place.
In addition to that, you can simply prepare a DIY corral gear to store all your sports stuff, or you can also buy a new one from the market that will be suitable to your needs and would perfectly fit in all your things without you having to deal with much.
Recycle Bin Rack
Even if you take out time from your busy days and end up organizing your entire garage to increase space for more things, it can still get back to its messy state if you do not follow the plan properly and keep repeating the old routine.
However, things can improve if you have a recycle bin rack in your garage where you can keep all the unnecessary things in a place and later take it to your local recycle center or recycle and reuse it all by yourself.
You can also try to install hooks on the walls and hang all the bulky things there to make sure you are not throwing away any important stuff in the recycle bin rack and organize things in a much better manner.
Read More: 5 Tips for Choosing the Best Garage Doors for You