Last Updated on September 15, 2023 by
In most states, car insurance is required in order to own and operate a motor vehicle. This can be difficult for people who don't make a lot of money to afford, especially on top of a monthly car payment. Drivers in New Jersey who aren't able to afford the monthly premium associated with a car insurance plan should definitely be aware of Dollar a Day insurance, which can give them coverage in case of an emergency if they meet certain coverage requirements. If you want to protect yourself in the event of an accident but can't afford car insurance, read on to learn more about New Jersey's Dollar a Day program.
What is Dollar a Day insurance?
Dollar a Day insurance in New Jersey is offered through the special automobile insurance policy (SAIP) initiative to motorists who qualify for federal Medicaid with hospitalization coverage. Those who aren't currently enrolled in Medicaid with hospitalization won't be eligible for Dollar a Day insurance and will find themselves unable to apply. If you are able to receive Medicaid but have yet to apply for your benefits, you should do that first before you apply to receive car insurance coverage under the SAIP.
You may be wondering what exactly is covered by Dollar a Day insurance. It was designed with the cost of emergency medical treatment after an accident in mind. SAIP will cover all of your emergency medical costs up to $250,000, including costs associated with brain and spinal cord injuries. It also provides a $10,000 death benefit when a fatality occurs. The specific circumstances of your accident may affect coverage, so make sure you understand the terms of your policy.
Dollar a Day insurance doesn't provide liability coverage for property damage as a result of accidents. That means if you are at fault in an accident, you will still be responsible for any economic damages owed to the other party. If a judgment is made against you as a result of an accident, you could end up having your wages garnished if you're unable to pay the money owed in full right away. If you are able to afford comprehensive liability coverage, it's usually worth it to invest. However, SAIP insurance can provide peace of mind to drivers who can't afford comprehensive coverage in the event of a medical emergency.
How common are serious injuries after car accidents?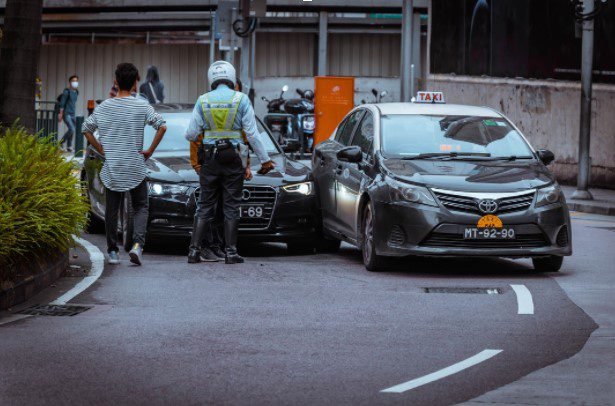 You may be wondering why the state has made an effort to create this program to protect motorists who may not be able to afford traditional car insurance. The reality is that car accidents can be extremely dangerous and cause a massive number of fatalities on a yearly basis. In 2020, despite fewer vehicles on the road due to the pandemic, there were more car accident fatalities than any year on record since 2007. The main factors driving this increase were impaired driving, speeding, and failure to wear a seatbelt.
Many people also experience post-traumatic stress disorder (PTSD), anxiety, or depression after an accident. Though most accidents aren't fatal, even minor accidents can cause serious psychological symptoms. They can also trigger fears or phobias that are connected to driving or being a passenger. If you're experiencing symptoms associated with any of these mental health conditions, you may want to make an appointment with a therapist to be evaluated.
After a car accident, medical bills are often the most significant expense that victims have to manage. The cost of your medical care following a severe accident can cost hundreds of thousands of dollars, which most people simply can't afford to pay. Fortunately for drivers in New Jersey, those who can't afford traditional insurance may be eligible for SAIP insurance that can protect them from the costs associated with emergency medical treatment. If you're a low-income driver in New Jersey who is currently receiving federal Medicaid with hospitalization benefits, you should look for more information about Dollar a Day insurance to see if you qualify for coverage.
Read more: One of Australia's most valuable coins has a hole in it