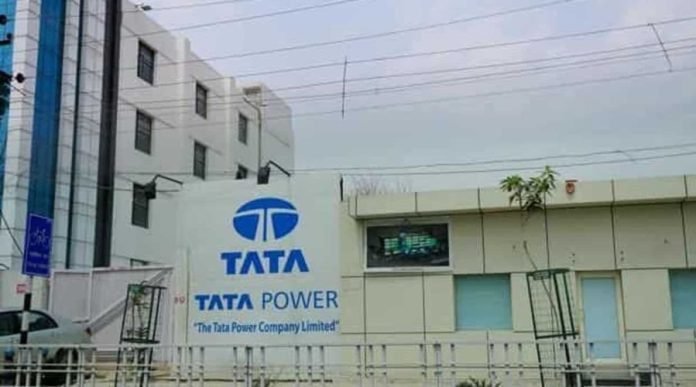 Last Updated on September 19, 2022 by Umer Malik
TATA Power Company is the largest power generators and distributorsin India with operations spread across the country. The company is increasingly getting into renewable energy space and has plans to build 1 lakh electric vehicle charging stations. According to its latest annual report, the company has a total capacity of around 13,000 megawatts from its various thermal, hydro, renewable, and waste heat recovery power projects across India.
Out of the total capacity, thermal accounts for 69%, followed by solar (14%), wind (7%), hydro (7%), and wasteheat recovery (3%).TATA Power share price has been in great demand in the last couple of years amid rising power consumption across the nation and an improved outlook given several large orders the company has received to set up power plants. The shares have also been affected by its asset monetisation plans. However, lately, the stock has seen a bout of selling.
So, is this the right time to buy the TATA Power share? Strengths, Weaknesses, Opportunities, and Threats analysis done by ICICIdirect is decisively in the favour of strengths with a few weaknesses. Though there are a few threats that also needs investor attention.
SWOT Analysis
Among the strengths that ICICIdirect counts are:
-High trailing 12-month earnings per share growth.
-High Piotroski score, meaning good financial health, with high return on equity.
-Efficiency in managing assets to generate profits as return on assets is improving over the last two years.
-Profits have been increasing every quarter for the past three quarters while revenue for past two quarters.
-Strong cash generating ability from core business as cash flow from operations have improved for last two years.
-Foreign investors have been increasing their shareholding.
–Recent results:
Tata Power reported growth in operating profit with an increase in operating margins year on year.
ICICIdirect lists a couple of weaknesses that include increasing debt on its books and a decline in net cash flow, which is different from cash flow from operations that has been increasing. Opportunities lie in the fact that the delivery percentage of TATAPower NSEshares being bought has been increasing, meaning most investors are buying the stock to keep in their portfolio and not just to book short term profits.
Threats include increasing non-core income and a downtrend in the share price that is most likely to cross below 200-day simple moving average.
Apart from this, if you are interested to know about How to build a house that's perfect for your family? then visit our Business category.