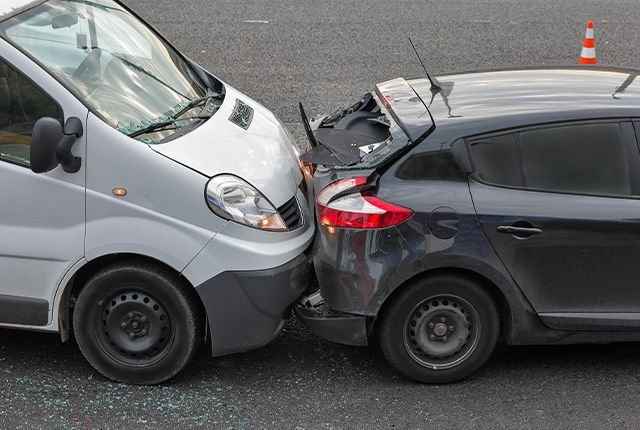 Last Updated on July 29, 2022 by
Getting involved in a car accident is stressful. A car accident victim has a lot of things to worry about, including negotiating with insurance companies, dealing with the other party, and thinking of their medical expenses and property damages.
If you have been injured in a car accident, one of the first things to consider is to hire an Atlanta car accident attorney who can fight for your rights.
Although not every situation calls for the need of hiring an attorney, the following are signs that necessitate the importance of working with a car accident lawyer:
Filing Deadline is About to Expire
A car accident victim has about two years to file a case in Georgia. This is called a statute of limitations. Once it expires, you will be barred from getting compensation.
Although two years seems like forever, it is a short time in reality. Attorneys, in this case, will help you gather evidence and consult with other professionals to build a strong case.
File the Insurance Claim
When you get involved in an auto accident, you will need to file an insurance claim with the other driver's insurance firm or your insurer to get compensation.
Like most states, comparative negligence laws in Georgia also apply. That means when you share a percentage of fault for an auto accident, you will see the compensation deducted by your degree of fault.
The Accident Has Resulted in Emotional Distress
After a car accident, you can seek two kinds of damages. These include non-economic and economic damages.
Non-economic damages are those paid to compensate for the more subjective injuries. They are basically more challenging to calculate and don't have one set value. They may include suffering, loss of consortium, and emotional distress.
On the other hand, economic damages are paid to compensate for the insurance, which has a specific value. They may include things, such as:
Value of lost wages
Repairing damaged properties
Medical bills
Get Fair Settlement
Georgia is a 'fault' state as far insurance claims are concerned. Drivers who are at fault and their insurance firms are liable for all the damages.
However, it is tricky to determine who was at fault. If you are to be blamed partially, you can get less or no compensation for the injuries. You will need a good car accident lawyer by your side to avoid this.
Unclear Liability
Your car accident needs to involve another party, like a car's manufacturer, bicyclist, pedestrian, or another vehicle's owner/driver.
The reason why you got hurt is arguable, which needs an attorney's services. Speaking to a car accident attorney is free. With a great lawyer by your side, it will be much easier to pursue claims and feel protected against the claims.
To Wrap-Up!
Following an auto accident, you might be confused about what to do next. Luckily, experienced car accident attorneys are available to get a fair settlement and protect your rights.
Whether the liability is unclear or the accident has caused you emotional distress, a good attorney will stop at nothing to ensure you get the justice you deserve.
read more: Why hire a lawyer for a car accident case?