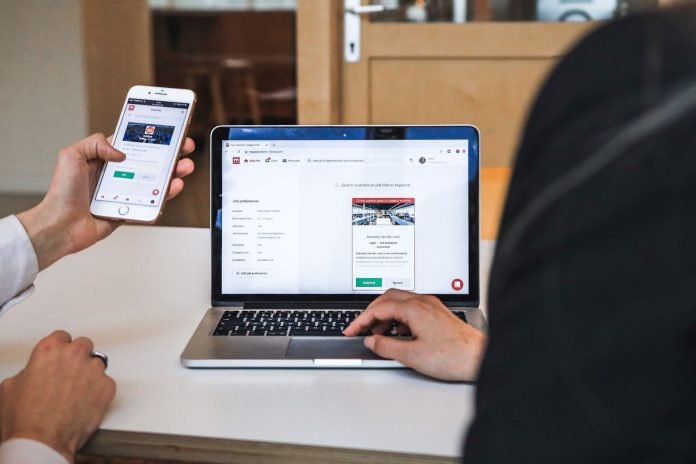 Last Updated on January 12, 2023 by Faiza Murtaza
Professional recruiters know that their industry is highly competitive and tough and frequently undergoes fundamental changes. New employment and recruiting trends emerge almost every day, with social media at the forefront of this shifting scene.
Despite the industry's ever-changing aspects, one thing remains constant: networking is critical for recruitment. Social networking sites like LinkedIn and Facebook have changed the way professionals create their networks in recent years. Job seekers apparently prefer to interact electronically rather than visit a room full of strangers for networking.
This form of networking also allows people to connect at nearly any time. Even though the dynamics of the recruiting industry have altered due to the advent of online job ads, recruitment websites, and social media-aware individuals, businesses continue to profit from the services of recruiters.
Recruitment specialists are well-positioned to relieve the HR department of a load of combing through hundreds of CVs and identifying competent applicants.
Nearly 80% of professionals believe that face-to-face interactions generate stronger long-term partnerships, and 41% desire to network more frequently.
Networking: Key to Success
For both job seekers and recruiters, networking is a must-do activity. Both groups network to extend their networks: job seekers in the hopes of finding a job, and recruiters to fill their pipelines and find applicants and possible employees.
A well-established network is a secret to success for successful recruiters, professionals, and business owners. It's a potent tool that can help you with many aspects of your job hunt.
Recruiters can assist job seekers' networks by using their own networks to connect them with potential employers and facilitate networking opportunities for them.
It's crucial to keep in mind that many jobs aren't publicized. It is the recruiter's responsibility to leverage their network to find the best candidate for the job. In other circumstances, this may even imply that recruiters find already employed talent and make preliminary inquiries to see whether they are interested in a new opportunity.
How can Recruiters Build their Network?
Refining the tools required for effective recruiting is known as networking. To identify the most outstanding candidates for their clients, besides using a recruitment software or an Applicant Tracking System, recruiters must take advantage of all network-building options available to them.
Combining online and offline, or conventional, networking is the most effective recruitment method.
It's critical to recognize that not all recruiting tactics and networks are appropriate for all industries. Like any other marketing strategy, Recruiters must know their target audience.
Recruiters should assess their target applicants and develop a strategy for contacting them. Talent acquisition occurs in various ways, including print and radio advertisements, the internet, employee recommendations, open houses, job fairs, and job boards.
Recruiters must embrace social media because technology has taken over every element of numerous industries. However, having many followers and 'likes' isn't enough.
Recruiters must communicate with their contacts to get the most out of their social media efforts. To develop a strong network, ask and answer questions, share expertise through writing, and engage in conversation.
Virtual and in-person networking are both possible. Joining a group of like-minded people, attending conferences, and being active on social media are great ways to expand your network.
Why is Networking Important?
What you know and who you know help broaden your knowledge and increase your chances of successfully doing business.
Any business's success hinges on its ability to build a professional network. Meeting new people, widening your circle, and establishing essential relationships are not just part of team building but also a recruitment specialty.
Here's a rundown of the top 5 reasons why you should enhance your networking game and stay in touch with key business players, i.e., target applicants:
1. Candidate Quality
Networking may lead to the identification of qualified candidates who will do well on the job. In addition, you can have a practical approach to sourcing job candidates by leveraging your professional network.
You can trust your network to generate great referrals since referring someone underqualified will negatively affect them. In the long term, this can contribute to more excellent candidate retention rates and the development of your reputation as a reputable recruiter or recruitment firm.
Furthermore, you'll uncover hidden quality applicants who would not have been discovered or messaged successfully if you hadn't leveraged your networking connections.
You can let your professional network know that you're looking for someone with specific abilities, and they can provide you with a list of referrals. Make sure you're clear about the job title, abilities, and credentials you're looking for in applicants.
You can do this in person, by email, or through social media sites like LinkedIn.
Recruiters should network in such a way that when candidates are looking for a new job, they think of you first because of your effort to reach out and learn about their background and your capacity to keep in touch.
2. Obtaining Valuable Information About Your Target Sector
Having an extensive network of contacts can help you discover knowledge about your target industry that you may not be aware of.
A fortuitous discussion with a business acquaintance can reveal which regions lack qualified individuals. Alternatively, you can pinpoint markets where skill supply outnumbers need. Finally, you'll know where to hunt for specific skill sets your business urgently requires.
Once you've identified the markets from which you want to recruit, you should devote all of your recruitment efforts to this endeavor. Developing a targeted strategy, such as internet branding campaigns or recruiter outreach, can be highly beneficial.
3. Exchanging New Concepts
Trello is an excellent task management application for prioritizing your projects with a flexible approach. Did you know that? Or should you utilize Hootsuite if you want to keep track of and manage your many social media platforms?
Reading industry news to stay current on current developments isn't always enough. It would help if you spoke with and exchanged ideas with other professionals in your field. You can access a wealth of information by just reaching out to your relationships.
For instance, introducing new software to the market can aid in time management. You will also have the option to share your methods and ideas with your network, which will be mutually beneficial. Recruiting software and ATS are some of the new concepts to include while recruiting.
Recruiters will stay on top of the industry and study what others are doing to adjust their business approach.
4. Assistance and Direction
You'll face a variety of barriers and challenges as you advance in the realm of recruitment. Your profession will have ups and downs, as well as sound and terrible times.
Having your contacts assist you can be mentally, financially, and professionally beneficial. Your business associates may be able to assist you in overcoming obstacles and navigating challenging situations. They can reassure you about a decision you're making, and they'll be there to rejoice with you at the good times.
Having a mentor is quite beneficial. A mentor can share what they've learned throughout the years and pass it on to you.
5. Career Opportunities
Networking will open doors to new employment options as your firm becomes more visible. Individuals will notice you and want to partner with you, meet influential people, and help you build your business. You can use a communication plan template for the same.
Building and sustaining a strong network will help you collaborate more effectively and be more creative. In addition, it will boost your chances of learning something new and encourage you to think in new ways.
You'll also learn a lot about the industry and be prepared for any situation. You can discuss the achievements and failures of your contacts and gain insight into the outcomes of particular decisions.
In Final Words
One of the most apparent advantages of networking is that it can help you advance your job and improve your communication skills.
Don't limit yourself to typical networking circles; having a solid reputation with a wide range of people can boost your chances of gaining recommendations and career prospects. You never know who you might meet or what you might learn from someone.
Why not venture outside of your comfort zone and start developing your contacts now, now that you know that building connections are the cornerstone of recruitment? Take the time to meet and greet your business contacts since this will benefit your career in various ways.