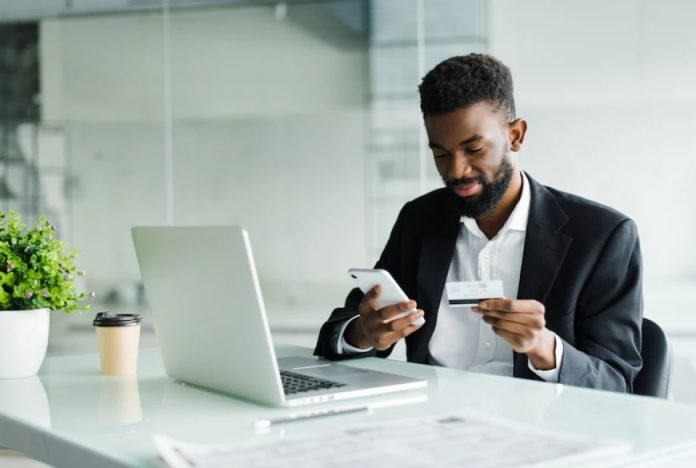 Last Updated on November 24, 2022 by
Opening your first bank account can be intimidating, but it doesn't have to be. A little forethought and research can make the work a lot easier. To save you the hassle, we have gathered the following pointers that will aid you to get started on your adventure.
If you are looking to start your first savings account as a teen or if you currently have one and want to open another one, you may be overwhelmed by the variety of options available.
However, by understanding what factors to consider when starting a savings account, you can make an informed choice and select the one that suits you the best. .
Here is a checklist of factors (for both teens and their parents) that you must know to choose the ideal savings option:
Decide how much money you want to deposit into the account. 1
Freebies 2
Requirement for an Average Minimum Balance: 3
Banking Services availability 4
Branches Network 5
Parental Control Facility 6
Charges and Fees 7
Customer Support 8
Online Facility 9
Account Conversion 10
Decide how much money you want to deposit into the account.
Some neo banks for teenagers have a minimum starting balance requirement, usually in a two-figure range. You need to bring a check or carry cash with you while opening an account. Certain accounts may also be subject to monthly service fees depending on the tier.
These fees are typically absent from student and online banking accounts. It's also an excellent idea to put money into your bank account on a regular basis. Money serves little purpose in your pocket, so you might as well earn some interest on it.
Freebies
Many neo banks may try to entice you with attractive offers, most of which will usually sound something like "Spend Rs 5000 in your first month and get Rs 500 cashback or other great rewards!" However, in the grand scheme of things, this may seem insignificant. You must consider the bank's terms, limits, and typical practices.
When the promotion period is over, the cool bank that gave you a little more money might not be so hip anymore. So, be aware before signing in merely based on any "cool" offers.
Requirement for an Average Minimum Balance
The Minimum Average Balance criterion is the average of all the monthly closing balances. Varying banks have different savings account balance requirements. This is important because teenagers have limited income.
Most public sector banks have a Nil to Rs 2,000 minimum average balance requirement. Still, top commercial banks have a Rs 5,000 to Rs 10,000 minimum average balance requirement, depending on geography and bank policy. This threshold may vary depending on the type of savings bank account you select.
It might also change for neo banks that are digital and several of them offer zero balance accounts.

Banking Services availability
Most banks now provide their customers with internet banking services. However, many of the most common transactions are still unavailable online at some institutions.
Some banks give online access to all necessary transactions, but their internet banking and mobile banking services are not user-friendly. If you like to do most of your banking transactions online, you should look for a bank that provides 24×7 banking services and allows you to conduct most of your transactions through internet banking and mobile banking.
Branche Network
Although most of us conduct transactions using debit or credit cards, internet banking, mobile banking, Unified Payments Interface (UPI), and other methods, some transactions cannot be completed online and must be met in person at a bank branch. So, you should determine whether the bank has an extensive network of branches and whether the nearest branch is within a friendly distance.
Parental Control Facility (For Parents)
While you may want to give your kid some financial autonomy and also encourage banking for teens, please keep a check or control over their bank account activities. After all, these are their formative years, and you don't want them to squander every penny in their account.
This is why many banks allow parents to establish withdrawal and debit card transaction limitations for their children. Some companies even text parents about their teen's banking activity.
Another approach to maintain control over your child's spending patterns, particularly if parental control choices are limited, is to become a joint account holder, which many teen accounts require. So looking for neo bank for teenagers offering parental control facilities could be a plus. .
Charges and Fees
Banks offer you interest for putting your money in their hands, but they also charge you for some of their services. For example, banks typically impose service fees for using a non-network ATM more than the authorized number of times, transaction SMS notifications, cash withdrawal, and deposit fees, using more cheques than the free limit, and so on.
Banks include the Schedule of Charges with the Welcome Kit when you open an account. To avoid future problems, you should also examine the yearly charge of debit cards, credit cards, lockers, and so on.
Customer Support
We only keep our hard-earned money with the bank because we trust them. If you have any problems or require assistance with your banking, the branch staff and Customer Care should be responsive and friendly. It is pointless if the bank has a great product range but inadequate customer service.
Online Facility
Many banks now only provide online banking services. If you have direct deposit at work and are pretty tech-savvy, these accounts typically have low or no fees and can be a terrific method to keep as much of your money as possible.
Neo banks also usually reimburse any ATM costs that you may incur. The hitch, of course, is that they are only available online. In other words, if you face any issue, don't expect to have a branch to go into.
Account Conversion (For Parents)
Your teen will not be a teen forever, and the same is true for the teen account. Check with the bank to see what happens to the account once it reaches the maximum age restriction. Can it be converted to a standard checking account automatically? Can your teen keep the account and its benefits while attending college? You'll want to discover a solution with as few drawbacks as possible. Thus, make sure to ask these questions before opening the account.
Take away
By creating a neo bank savings account for your teenager, you are putting your money in the hands of the bank. Hence, it is detracting to select the right bank that offers fantastic deals as well as excellent customer service. Consider the points discussed in the article before choosing a neo bank account.
Read more interesting articles at Readesh