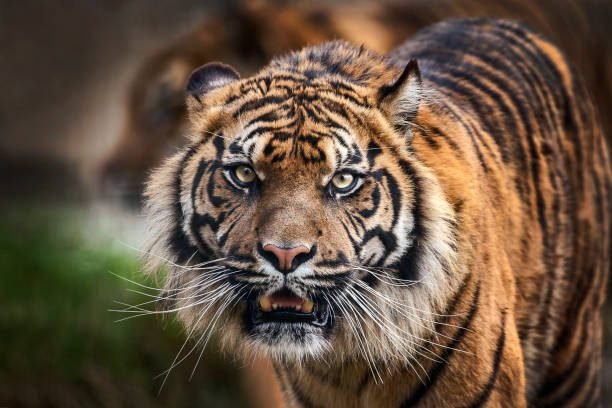 Last Updated on February 9, 2023 by Faiza Murtaza
Madhya Pradesh is a land of thick, deep-dwelling, and lush green forests. Madhya Pradesh is not only situated at the very heart of the Indian country but also is the house of intricate dense forest structures that provide habitat to thousands of invaluable flora and fauna – even some of the endangered and critically endangered species of trees, plants, and animals. 
Madhya Pradesh also has one of the biggest flows of tourists thanks to these wonderful lush forests and the numerous national parks that provide jungle safari, safari lodging, tiger safari, elephant safari, bird watching, trekking, hiking, and many other wildlife-related activities that attract thousands of tourists every year. 
Being easily connected by roadways, trainways, and airways, this accessible and easy way to reach the state has some of the best national parks and wildlife sanctuaries that have majestic wildlife such as tigers, elephants, leopards, jackals, panthers, and even a few lions.
The National Parks of Madhya Pradesh
Madhya Pradesh has as many as 9 national parks. There are many other wildlife sanctuaries as well. The dense and thick forests of Madhya Pradesh have been divided up into portions and separated into national parks and wildlife sanctuaries so that these areas can be looked after and diligently watched over to protect the forest ranges and the wildlife from intruders and poachers.
The Government of India through the Indian Forest Service provides support and care for the officials who help in handling the tourists and the maintenance of the animals and their habitat in these national parks.
Together with the tourist department of India – these national parks provide plenty of wildlife activities and programs to attract tourists such as Elephant safaris, Tiger Safari, Bird spotting, hiking, trekking, and camping. There are many hotels and resorts as well situated within the national park that offer luxurious vacations.
Of the 9 national parks in Madhya Pradesh, the Bandhavgarh, Kanha, and Pench National Parks are the largest and are referred to as the Golden Triangle of National Parks in India:
Bandhavgarh National Park
Bandhavgarh National Park is situated in the heart of the state of Madhya Pradesh and shares its boundaries with the Kanha and Pench National Parks. It is one of the densest populated lands with rich forests and plenty of tigers which makes it perfect for Tiger lovers. It also is a habitat for White Tigers, Elephants, Leopards, varieties of deer, Sloth Bears, Leopards, etc.
The National Park also has some amazing Safari programs and retreats that treat tourists with guided tours and travels across the jungle.
Kanha National Park
Kanha National Park is the inspiration behind the famous book by Rudyard Kipling – The Jungle Book. Based on this dense and beautiful forest full of meadows, streams, and amazing sunset points, Kanha is also supposedly the best-managed National Park in India with splendid fauna and flora. 
Kanha also has some of the best jungle safari programs, many hotels, and resorts as well as plenty of tourist attractions within
Pench National Park
Pench National Park shares its borders with the rest of the two national parks and its territory with the neighboring state of Maharashtra – this serene and calm national park is split by the babbling river Pench that divides the terrain of the forest into two. One can witness beautiful landscapes, tiger safari, leopard spotting, trekking, and numerous activities through this national park in Madhya Pradesh. 
Apart from that if you want to know about A Trip To The Amazon Rainforest then visit our Travel category.