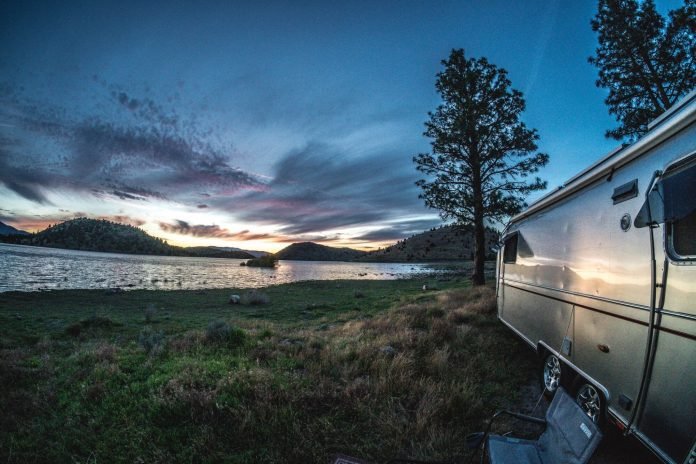 Last Updated on February 20, 2022 by binkhalid
Did you know that over 40 million Americans go RV-ing regularly, with over 25 million RV-ing every year? With so many people taking advantage of the open road, the RV industry has been investing in the creation of gadgets that can make each trip a satisfying experience.
If you are an RV owner and want to have a fun time when you go on the road, there are some RV gadgets you may want to purchase. Let us take a look at the best RV gadgets in the market today.
Best RV Gadgets: Tire Pressure Monitors
The tires on your RV trailer will take all of the wear and tear of traveling. A tire pressure monitor system, or TPMS, lets you monitor the tires' pressure and temperature electronically and in real-time.
Tire issues on a trailer can make it more difficult to control the camper. When you have a TPMS, you will have an alert on tire issues before they get worse. Their special valve stem caps read the temperature and pressure and then transmit that information to a digital display in the cab where the driver can see it.
They are easy to install and have anti-theft sensors.
Internet at All Times
Having access to the internet as you travel is vital. Using an RV camp's WiFi is one way of having internet while your RV camper is stationed. If that is what you want to do, then you may need an internet booster.
A booster will amplify any signal in the area but remember that they do not do anything for cell phone signals. For that, you will need an added booster. These can boost the cell signal up to 32 times.
Lithium-Ion Batteries
Every owner of an RV camper should have a lithium-ion battery. These batteries will power your entire RV.
Options like Enduro Power batteries have a vibration-resistant design and their 25 percent smaller case takes up less space in the camper. A series of Enduro Power batteries can be wired to create an even larger power bank.
The new batteries are more efficient, lighter, and safer because of their built-in safety measures that keep them from overheating. They have quicker charge times and are better for the environment.
RV-Specific GPS
A regular GPS is not the best choice for an RV because you are driving something that is taller, wider, and longer than a regular vehicle. You want to go for an RV-specific option where you can input your camper's dimensions. The GPS will show you the routes that are safest for a vehicle the size of the one you own.
The best GPS options for RVs allow you to plug them into the 12v cigarette lighter.
Electrical Management System
Your RV is not built to withstand power surges and drops, which are common occurrences in camp parks, which tend to have poorly installed electrical outlets or which may be overloaded with vehicles.
Unlike a surge protector, which only protects the vehicle against power surges, an electrical management system can protect the camper from both high and low voltage. They also protect the camper if you accidentally plug it into a 220v power source, against reverse polarity, and more.
Portable Solar Panels
If you like to do off-the-grid camping, you need to have a power source you can rely on and solar panels are the right choice. Installing solar panels on the roof of the camper is an option, but if you want to have the freedom of parking the RV in the shade while still using the panels, you need portable ones.
You can position the portable solar panels as needed so you can always get optimal charges. They are also much easier to maintain and keep clean if they are on the ground and not on the camper's roof.
Security
Your camper is your home when you are on the road and you want to ensure that it is safe. There are wireless security systems that make it possible for you to secure the RV just like you would a house.
You want to choose a security option that uses sensors. They are easy to install, although you will have to update your location every time you choose a place to rest.
Door monitors are also important for your camper, letting you see when anyone is at the door even if you are not at the camper.
Portable Air Compressor
Driving through different terrains and climates put a strain on your RV tires. If your tire pressure monitor tells you the tire pressure is low, you want to be able to fix the issue quickly. A portable air compressor makes that possible.
You can connect it to a 12v battery and then to your tire. They have pressure gauges to let you know if your tires are getting the right air pressure.
Camping Stove
Every RV camper owner should have one of these. It makes it possible for you to cook outside, keeping the smell of food from the inside of the trailer. Camping stoves come with adapters to let you connect them to your propane sources.
They can make hot meals possible no matter where you are.
Enhance Your Next Trip
The best RV gadgets can make your camper more efficient, easier to use, and a more pleasurable place in which to spend time. Release stress and enhance your experience with these add-ons.
To learn more about how to make your life easier as you travel, check out our Travel page under the Lifestyle tab!