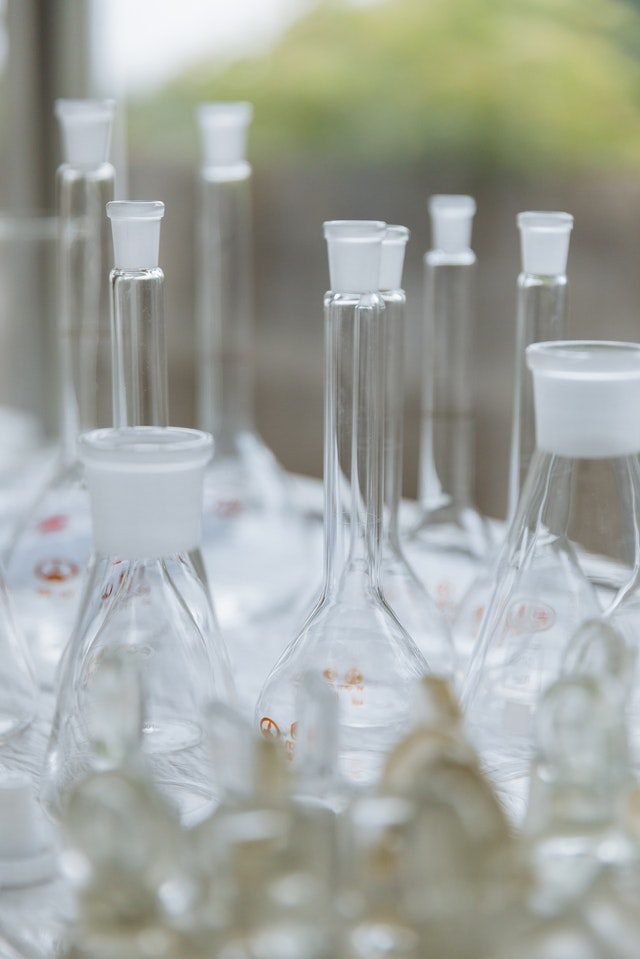 Last Updated on July 4, 2023 by
Home Science is a subject of Arts/ Humanities for a student of Class 12. This subject is prescribed by the CBSE. According to many students, this is one of the easiest subjects. Knowing about the Home Science subject helps many students in their daily life. Also, it is very easy to score well in this examination as most of the marks are based on the practical exam.
The mark sheet of the Class 12 Board Examination matters a lot for a student's future. This result helps them in getting reputed and well-paid jobs. Although the Home Science subject is quite easy, students should not take the Class 12 Home Science Exam lightly. They should prepare well for both the practical and theoretical exams. They should study hard for their examination as their overconfidence can affect their result. Scholars should make effective strategies to prepare well for the Home Science Examination.
This article will share some amazing tips and tricks with students which will assist them to ace their Class 12 Home Science Exam.
• The CBSE Syllabus Of Class 12 Home Science.
According to the CBSE, the book designed by the NCERT for the students of Home Science Class 12 is "Home Science, Human Ecology and Family Sciences". Students should know about their syllabus before starting their preparation. The lessons included in this book are listed below:
a. Chapter 1 – Work, Livelihood and Career
b. Chapter 2 – Clinical Nutrition and Dietetics
c. Chapter 3 – Public Nutrition and Health
d. Chapter 4 – Catering and Food Service Management
e. Chapter 5 – Food Processing and Technology
f. Chapter 6 – Food Quality and Food Safety
g. Chapter 7 – Early Childhood Care and Education
h. Chapter 8 – Guidance and Counselling
i. Chapter 9 – Special Education and Support Services
j. Chapter 10 – Management Of Support Services, Institutions And Programmes For Children, Youth And Elderly
k. Chapter 11 – Design For Fabric And Apparel
l. Chapter 12 – Fashion Design And Merchandising
m. Chapter 13 – Production And Quality Control In The Garment Industry
n. Chapter 14 – Textile Conservation In Museums
o. Chapter 15 – Care And Maintenance Of Fabrics In Institutions
p. Chapter 16 – Human Resource Management
q. Chapter 17 – Hospitality Management
r. Chapter 18 – Ergonomics And Designing Of Interior And Exterior Spaces
s. Chapter 19 – Event Management
t. Chapter 20 – Consumer Education And Protection
u. Chapter 21 – Development Communication And Journalism
v. Chapter 22 – Advocacy
w. Chapter 23 – Media Management, Design And Production
x. Chapter 24 – Corporate Communication And Public Relations
y. Chapter 25 – Management Of Development Programme
Know About The Pattern Of The Exam Paper.
While preparing for the examination, students should get through with the blueprint of the question paper as this will make their preparation easier. Underneath is the exam pattern of the question paper of Class 12 Home Science:
I. The practical exam conducted by the school is of 30 marks.
II. The theoretical exam is of 70 marks. In this exam paper, various types of questions are asked.
a. Very Short Answer – 6 questions (1 mark each)
b. Short Answer – 7 questions (2 marks each)
c. Picture and Case Study Based – 2 questions (3 marks each)
d. Long Answer I – 6 questions (4 marks each)
e. Long Answer II – 4 questions (5 marks each)
• NCERT Book – The Best Study Material
Students do not understand where they should start their preparation. They are advised to give priority to the NCERT Book For Class 12 Home Science. They should study from this book to understand each chapter as the content of the book is created by the subject matter experts. The dialect is very simple to comprehend. Pupils should stick to the NCERT book and work according to it.
• Don't Waste Your Time.
Students know that it is easy to prepare for the examination of Class 12 Home Science but, they should start studying from the beginning of the academic session so that they do not face any issues during the preparation time. This technique will enable them to build their basic concepts very strongly. Therefore, without wasting any time and starting with preparation early is the right strategy.
• Develop A Study Schedule.
Exam preparation can become easy if students construct a timetable for themselves. This study plan will help them in managing their time effectively. They should dedicate at least 2 hours to study the Home Science subject. They should take out some time to attend their school classes. Pupils should take some small breaks to avoid fatigue.
• Mock Tests And Sample Papers Are Beneficial.
Solving various types of questions benefits a lot of students. To build a strong grip over the chapters, students should practise the NCERT questions, previous years' question papers and sample papers. By solving them, the concepts and topics get crystal clear in students' minds. Also, they will know about the frequently asked questions in the exam and the pattern of the examination paper.
• Say No To Distraction And Be Focused.
If students want to ace their Class 12 Home Science exam, then they have to concentrate a lot on their studies. They have to avert all those things which cause distraction in their preparation. Pupils should reduce their time using their smartphones and playing online games. They should delete their accounts from social media platforms like Twitter, Instagram, Facebook, etc.
• Extra Learning Resources Helps In Better Preparation.
Besides the NCERT book, students can use other guidebooks or reference books if they desire to attain decent marks in their Class 12 Home Science Examination. They can use these books to have a better understanding of the chapters and can know about some extra topics or concepts. They can also use visual learning aids like "Youtube" to comprehend difficult lessons.
• Fetch More Marks By Attempting Question Paper Correctly.
Students should first read the question paper and try to memorize the basic points. They should write answers to the questions in points using keywords. Pupils should maintain their answer sheet and should avoid scratching in it. This will make a good impression on the examiner and will help you to fetch more marks. Students are advised to use black and blue pens only for writing the answers. They should write solutions in the given word limit only.
Apart from that, if you are interested to know about Importance of NCERT Books Class 12 English then visit our Education category.