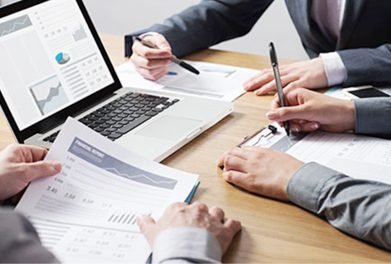 Last Updated on October 11, 2022 by
QuickBooks is one of the most advanced and extensively used accounting applications available for small and mid-sized businesses. QuickBooks hosting can assist in the improvement of your business's financial health. There are several benefits to QuickBooks hosting. The most powerful capability is to access accounting data at anytime, anywhere. To improve productivity and build a more reliable work environment, every business can make use of QuickBooks Enterprise Cloud.
There are 3 methods of hosting QuickBooks on the cloud:
Dedicated Hosting:
Multi-user connections to the server where QuickBooks is installed with direct communication.
Peer-to-Peer Hosting:
This is a traditional method for on-premises hosting. In this method, one user hosts the software and data allowing access to additional network users.
Alternative Hosting:
The main user links to the hosting server through the Internet. The other users link to the main user on the local network to access the application.
So, what are the advantages of hosting QuickBooks?
Accessibility
Several users can operate the same business data from various locations at any time with the help of QuickBooks hosting. You can have access to the data instantly, all it requires is an internet connection and secure login. This function is particularly useful for employees on the go to get data access. You can also host QuickBooks by using a Cloud Desktop Service.
Collaboration
In a multi-user structure, CPAs, business owners, and respective clients can collaborate while also have the advantage to carry out interaction with the help of QuickBooks Hosting.
High Productivity
Your hardware system might not be able to manage the load when you integrate QuickBooks with different business add-ons or tools. Your system will eventually cause performance lags resulting in the system slow down and hence, reducing the productivity of your company. When you host QuickBooks, you get access to a highly productive cloud. Cloud hosting provides quick loading rates even if you integrate several third-party add-ons and tools.
Total Desktop Interface
You can utilize any internet-enabled device to access all of the QuickBooks desktop data and functionalities for your accounting processes anytime and anywhere. The interface does not alter when hosted on the cloud.
Eco-friendly Solution
QuickBooks hosting enables a stable yet robust solution that minimizes your resource usage which results in decreasing your carbon footprint. As it is hosted in the cloud, it assists resource efficiency by allowing you to get the most out of the least number of resources.
Reliability
By enabling clients, employees, and business owners to collaborate simultaneously on the same QuickBooks Profile results in saving effort, time, as well as resources.
Data Protection
Companies are reluctant to use a hosted environment because of data protection problems. But QuickBooks hosting guarantees that your data is stored securely and protected all the time. To assure data protection and that your data is not exposed in any way, QuickBooks data is secure with multi-level security checks.
Apps4Rent provides the most reliable services when it comes to QuickBooks hosting. Additionally, they also have services for migrations like GoDaddy Office 365 and much more.
Apart from this, if you are interested to know about Read Books to Become a Betting Pro then visit our Business category.