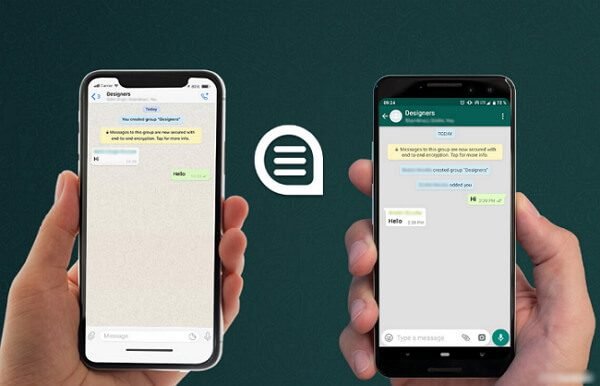 Last Updated on April 14, 2023 by
WhatsApp is used by over 2 billion people today, making it the world's most popular messaging app on both iOS and Android devices. But even though it outshines both Facebook Messenger (1.3 billion) and WeChat (1.2 billion) in this regard, there's one area where WhatsApp lags behind most other social apps – when switching to a device running a different operating system. To this day, there's no simple way to transfer WhatsApp from iPhone to Android or vice versa without the help of specialized third-party tools. In fact, this problem is so widespread that it has become an opportunity for so many software development companies to release their own solutions to deal with it.
Among the frontrunners in this segment is Wondershare MobileTrans, which offers a simple but powerful one-click way to WhatsApp iPhone to Android and several other types of cross-device data migrations.
The What, Why, and How of MobileTrans – WhatsApp Transfer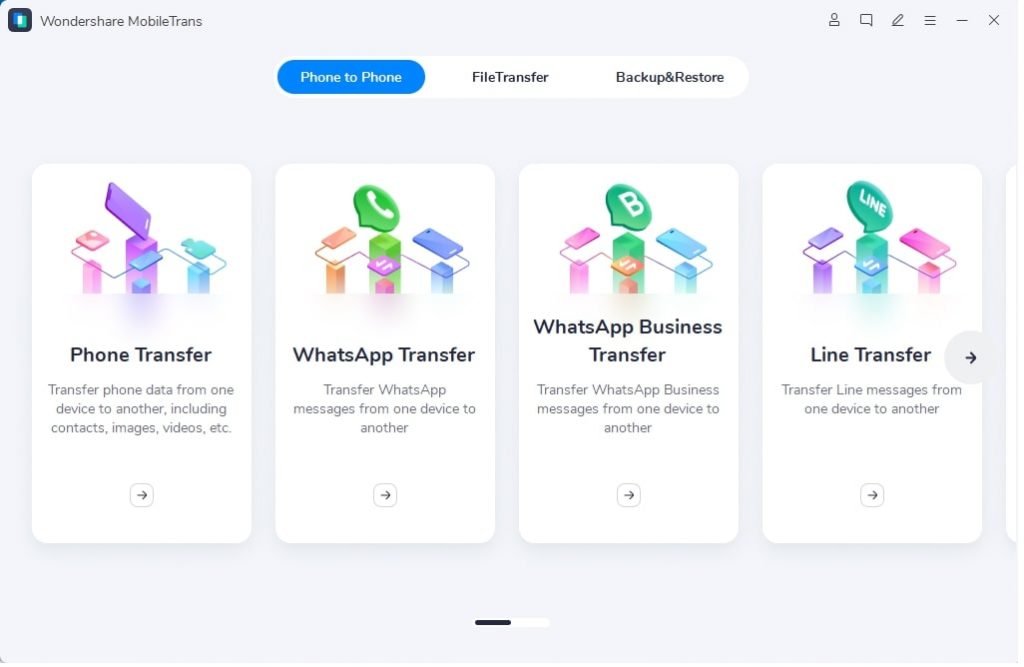 What is MobileTrans – WhatsApp Transfer?
MobileTrans is a powerful device-to-device, device-to-pc, and pc-to-device data transfer platform that supports the migration of various data types from one type of hardware to another regardless of which operating system these devices are currently running. As such, it acts as a highly efficient data bridge between Windows, macOS, iOS, and Android. MobileTrans for Mac and Windows comes with powerful capabilities such as WhatsApp Transfer, WeChat Transfer, WhatsApp Business Transfer, and even complete Phone Transfer to aid phone switching between Android and iOS devices in any combination.
Key Features of MobileTrans – WhatsApp Transfer
Cross-device data transfer for WhatsApp chats, media, etc.
Backup to PC – Take data backups for social messaging apps to your computer
Restore to a device – Restore PC-stored backups to any device
PDF and HTML outputs of messaging app data directly from your PC
Why MobileTrans? How the User Benefits
Simple and elegant interface ideal for beginners or pros
Clear navigational elements, layouts, fonts, icons, etc.
Multiple modules dedicated to various data transfer, backup, and restore tasks
Most actions are one-click processes with a couple of preparatory steps
No need to go through a bunch of tutorials just to figure out how to use it
How to Use MobileTrans for WhatsApp Transfer
Since this desktop application is platform-agnostic, you can use any combination of source and target devices regardless of OS and version. All you need is two working ports on your PC or Mac and you're ready to go:
After installing the right version of the MobileTrans, launch it and choose the WhatsApp Transfer module from the welcome page.
Next, connect the Android phone and the iPhone to the USB ports using the charging cables that came with the device.
On your computer screen, click the WhatsApp icon to see your devices, which have now been detected and are ready for the transfer
At this point, all you need to do is click Start and that's it; however, if you need to uncheck some WhatsApp data types, you can do that; you can also hit Flip to interchange the positions of the two devices, thereby switching the source device with the target device.
After the transfer is complete, you'll see a success confirmation message on your screen; you can now unplug the devices after properly ejecting them in Finder or Explorer.
Although the description took several steps, it's basically a 1-2-3 one-click operation: Launch, connect, click Start. That's one of the reasons why Wondershare MobileTrans – WhatsApp Transfer is considered to be one of the top applications in this niche category as well as the broader data transfer category.
A Final Word on the "Official" Transfer WhatsApp from iPhone to Android Method
Several months ago, WhatsApp released a little-known feature that many Android and iPhone users are still unaware of. The team enabled the transfer of WhatsApp chat histories with all associated media from an iPhone into an Android device.
Unfortunately, the number of Android devices supported at the time was limited to a few Samsung super-premium models. But this is not the entirety of the issue. Even though more Samsung models were soon included, there were several other restrictions for iPhone to Android and Android to iPhone switchers.
No support for the majority of Android brands
Only iPhone to some Samsung models – no reverse data transfer from Samsung to iPhone
Only works when the new device has a certain version of the Samsung Smart Switch app or higher
Users cannot transfer WhatsApp data to a different number (however, there's a workaround that involves putting the new SIM in the iPhone and changing the WhatsApp registered number inside the app before putting it back into the new Samsung device)
Even with the same number, the imported chats will be separate from other chats with the same contacts
The process requires a Lightning to USB Type-C cable, which most people won't have laying around
Call history transfer is not currently supported
With so many restrictions, this "official" method is not going to be of any use unless you have a specific model of Samsung, you're okay buying the cable for a one-time transfer, and you don't mind all the other restrictions. That's why MobileTrans – WhatsApp Transfer is the recommended alternative. It's reliable (no data loss), comprehensive (all WhatsApp data), and can be used for backups and data restore tasks as well as complete phone transfer jobs. It's a hassle-free experience for millions of people looking for a zero-risk data transfer experience.