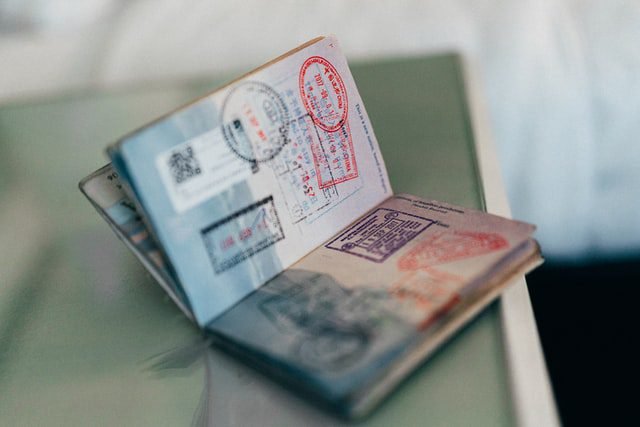 Last Updated on August 20, 2022 by rida
Information about the visa waiver program
What precisely is the Visa Waiver Program?
The American government's visa waiver program is an initiative to make entry easier and hassle-free for citizens of certain countries.
The Visa Waiver Program can also be viewed as an attempt to control unwelcome visitors from entering the United States.
Generally speaking, the program allows businessmen and tourists to come to the US and stay for 90- days. It currently has 40 countries whose citizens are eligible to apply for the ESTA USA.
The program is used to foster an economic relationship with these 40 countries under the VWP.
What countries are under the VWP?
Currently, there are about 40 countries that are signed under the visa waiver program. These countries include the following; Andorra, Australia, Austria, Belgium, Brunei, Chile, Czech Republic, Denmark, Estonia, Finland, France, Germany, Greece, Hungary, Iceland, Ireland, Italy, Japan, Latvia, Liechtenstein, Lithuania, Luxembourg, Monaco, Netherlands, New Zealand, Norway, Poland, Portugal, Republic of Malta, San Marino, Singapore, Slovakia, Slovenia, South Korea, Spain, Sweden, Switzerland, Taiwan, United Kingdom.
If your country is not on the list, then you cannot apply for the ESTA. You will have to apply for other visas in the US.
Passport requirement for the Program?
Your passport must carry certain features before you can apply for the Visa waiver program. The passport must have the following:
Your passport must carry an embedded electronic chip
It must be machine-readable. These features should appear on the passport; two lines of text as letters, numbers, and a chevrons character at the bottom of your information page and the bearer's picture.
Your passport must carry a digital photograph, which must be printed on the data page of your passport.
Do you have a contagious disease?
You should note that HIV has been removed from the list of communicable diseases. As a result, an HIV-positive individual does not need to indicate that he or she has an infectious disease when applying for an ESTA USA based solely on his or her HIV status.
You also should ensure that you have treated any form of communicable disease. Questions will be asked when you are filling out your online form. Ensure to pick "YES'" if you have a serious communicable disease like Tuberculosis, syphilis, gonorrhoea, etc.
Information about the ESTA USA
What is the ESTA USA?
The Electronic System for Travel Authorization (ESTA USA) is an electronic system that helps to regulate the eligibility process for Visa Waiver Program (VWP) travel to the United States. After submitting an ESTA application, a traveller is informed of his or her eligibility to visit the United States
Why is ESTA USA authorization required for Visa Waiver Program-bound travel to the United States?
After Implementing the 9/11 Commission Recommendations Act of 2007 (9/11 Act), amended Section 217 of the Immigration and Nationality Act (INA), requiring DHS to create an electronic travel authorization system and other security initiatives to improve the VWP's security. ESTA adds an extra layer of security by allowing DHS to determine whether an individual is qualified to travel to the US under the VWP and whether such travel poses a law enforcement or security risk ahead of time.
Can ESTA USA be called a visa?
The ESTA USA is not a visa as it doesn't serve a particular purpose like the other types of visas issued by the US. Individuals travelling with valid visas do not need to apply for ESTA.
Is the ESTA USA backed by law?
Section 217 of the Immigration and Nationality Act, as amended by Section 711 of the 9/11 Commission Implementing Recommendations Act of 2007, requires ESTA USA.
Is our data protected during application?
Yes, your data is secured. Applicants' information submitted through the ESTA website is subject to the same stringent privacy provisions and controls that have been established for similar traveller screening programs. Such information is only available to those with a professional need to know.
Your data is protected by the Federal Information Security Management Act, among others, which protects and governs data in the United States.
How long is the data from the ESTA USA application kept?
Your data is kept for two years since you can use the ESTA USA during that time frame before another renewal. The DHS will then keep this information for another year before archiving it securely in case it is needed for investigation purposes, or there is a threat to national security.
Who can apply for the ESTA?
Nationals from the 40 countries that are under the VWP can apply for the ESTA USA.
When can you apply for the ESTA?
You can apply anytime, but ensure you do this before you depart from your country.
How can you apply for the ESTA?
The ESTA has an online web page where you can apply and check your ESTA status.
How long is an ESTA travel authorization valid?
The ESTA application is valid for two years and allows for multiple visits to the United States during that time without the need to apply for another ESTA approval.
Should a traveller who has been denied permission to travel through ESTA reapply?
If you check your ESTA status on the webpage and you were denied, you cannot reapply except you didn't answer the question asked properly. You can send a mail to help.cbp.gov explaining to them in mail why you picked "Yes" or answered '"No" to a question and ask for clarification on what to do next.
Can you know why you were denied?
No. Even if you do an ESTA status check on your application portal, you still won't be told why your ESTA application was denied.
Will I be rewarded with an emergency visa appointment at the Embassy if my ESTA was denied and I need to travel immediately?
Unfortunately, No. Because of the fluctuating demand for visas, the Department of State is unable to guarantee next-day appointments. As a result, we advise travellers to apply for an ESTA well in advance of their intended trip.
How does a traveller obtain assistance in completing the ESTA application?
The online "Help" function on the ESTA website provides extensive guidance. Also, you can ask a travel agent to help when you are applying for the ESTA.
Do you need to reapply for a travel authorization through ESTA?
Yes, a new ESTA travel authorization is required when the traveller:
Gets a new passport
Changes his or her name. Say, due to marriage.
Changes his or her gender
Changes the traveller's country of citizenship
Has elapsed their two years ESTA validity
How can applicants correct an error in their ESTA applications?
Yes, you can correct your errors on the ESTA webpage.
Do you pay for the travel Authorization?
Yes, beginning September 8, 2010, the Travel Promotion Act of 2009 imposes a fee. This is clearly stated in section 9 of the US Police Administrative Technical Correction Act of 2009, PUB L. NO.11-145.
Processing Fee — All applicants requesting an electronic travel authorization must pay a fee to cover the cost of processing the application. The cost is $4.00.
An additional fee of $10.00 will be removed from your credit card if your ESTA status is approved. After this, you will be given a permit to enter the US under the ESTA.
But if your application is denied, you will only be charged the application processing fee.
How can you pay for the travel authorization?
You can pay for your travel authorization with either your debit card or your credit card. The webpage is built to accept Master Cards, Visa, etc.
You can check your ESTA status to see if your payment has been accepted.
My flight to the United States is in less than 72 hours. What should I do now that I'm aware of the ESTA application process?
I recommend that you apply at least 72 hours before departure. That is the safest way to ensure your authorization arrives in time for your trip. If you apply for ESTA today, it means you have to push your trip further until at least three days' time.
What if a visitor has a current and valid visa?
Individuals with valid visas will be able to travel to the United States for the purpose for which they were issued. Individuals travelling on valid visas are exempt from submitting an ESTA application.
Do I need to apply for ESTA when I already have a B1/B2 visa?
There is no need to apply for ESTA if you already have a B1/B2 or any other valid visa and are travelling for the purpose it was issued.
What is the purpose of the 2009 Travel Promotion Act?
The purpose of the Travel Promotion Act, according to the Senate Report of the Travel Promotion Act of 2009 (Senate Report 111-025), is to allow international travel to different parts of the United States, communicate US travel policies to the rest of the world, and make entry procedures into the US less stressful and easy for applicants
Read More: Why is the Canada PR visa denied?